How to import SketchUp files to Blender 2.8?
Update (May 2020): Here is the most up to date info about an SKP importer for Blender 2.8x.
The release of Blender 2.8 Beta and a more stable Eevee will bring a lot more artists to use Blender and try Eevee to render their projects. A particular group of artists will have a high interest in the software.
If you are using SketchUp for your projects and are struggling to find a powerful real-time render to work alongside SketchUp, using Blender might be the solution. For people using the free version of SketchUp to make quick designs, having Blender 2.8 to render their projects might be a game-changer.
To use both softwares you have to overcome a problem, which is the data transfer between SketchUp and Blender. The free version will only save files in SKP and Blender cant import those directly.
However, a developer called Martijn Berger wrote an Add-on that can import SKP files to Blender. The Add-on is free and works great with Blender.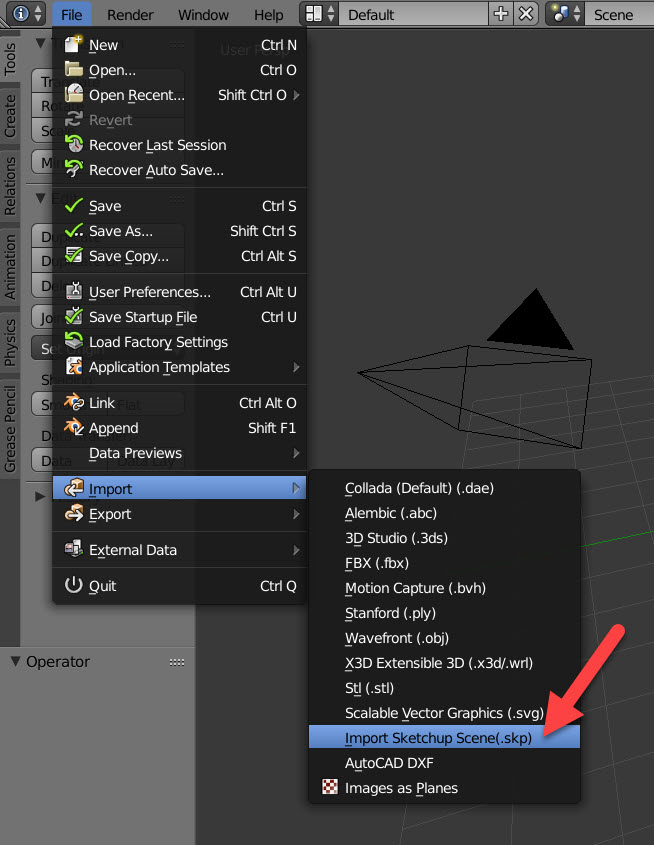 The problem is that it hasn't been updated for Blender 2.8 yet. It supports SKP files from SketchUp 2017, but you have to import the data using Blender 2.79.
That is just a small speed bump to get the file in Blender. After you have the data in Blender 2.79, you can save it like a native "blend" and open the same model in Blender 2.8.
From that point, you can start to have fun with Eevee and work on materials, textures, and lights.
A lot of old Add-ons will still need a couple of months to receive an update because of the Python API changes in Blender 2.8. In the meantime, you should always have Blender 2.79 ready to process this data.