Baroque interior with Blender Eevee
When you start to study architecture, you will find several types and periods that will require some additional skills to create in 3D. For instance, working with projects from the modernist period with lots of glass, plain concrete surfaces might demand just a couple minutes to produce.
Some other styles like the Baroque will demand a significant amount of details for 3D models. If you try to make a model of either a building or furniture from that period, you will probably spend a lot of time in the modeling stage.
That didn't scare digital artist Paul Kotelevets who appeared here in Blender 3D Architect in the past with a furniture model in Baroque style.
The artist posted a new project using the Baroque style at the BlenderArtists forums. Now he is showing not only a single furniture model, but a full interior rendered in Eevee.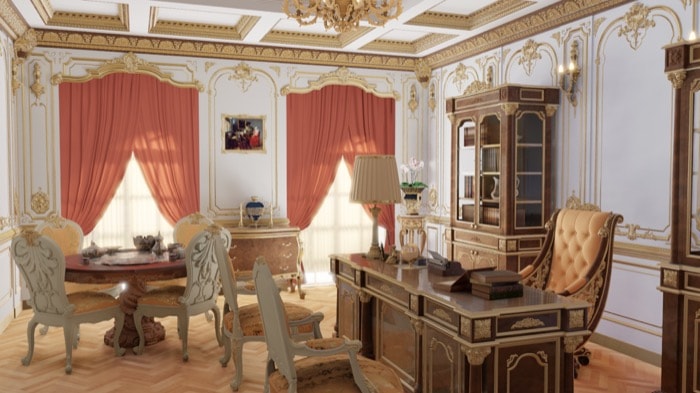 By following the link to the forum, you will find a lot more images and also a video showing the interior. Since the artists use Eevee the render time for each frame was about 14 seconds, which is incredible for the number of details.
As a bonus for those who watch the full video, you will see some of the details related to lights and settings for Eevee.