Blender Asset browser updates for architecture (Blender 3.X)
When you start creating an architectural project in Blender, a significant part of that data will depend on the design, like walls, floors, and other architectural elements. Different parts will eventually come from external libraries like furniture and assets. For that reason, it is critical to have a great asset browser to insert 3D models in a project quickly.
In a recent update from Blender developer Julian Eisel, we can peek at what to expect for the Asset Browser of Blender. I can tell you upfront; it is exciting to see impressive news about those future updates.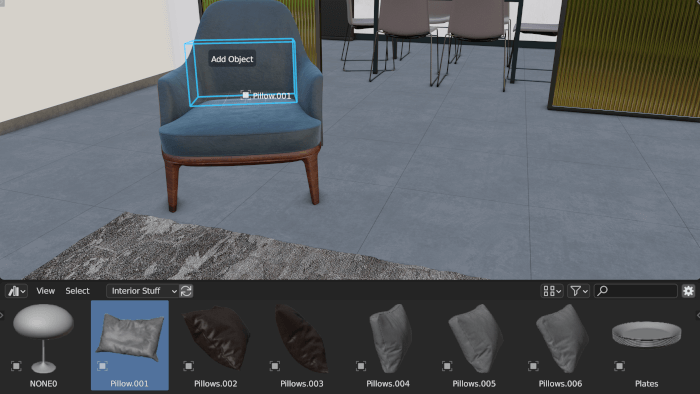 The asset browser in Blender will probably become one of the most powerful tools to create architectural visualization projects quickly. Imagine it as if you had a custom way of making entire libraries with assets you create or download from the web.
To demo that project, you have an architectural design that uses an early version of the asset browser.