Fast food restaurant interior in Vienna (Blender Cycles)
Here in Blender 3D Architect, we often try to find some of the greatest artworks produced with Blender that have a direct relation to architecture. Most of those projects are about residential spaces because that is where we find the highest demand for projects. However, an artist must be ready to start working on any type of design—for instance, a fast food interior like the one shown in the following project.
A couple of days ago, I found a project from artist Markus Bliem showing the interior of a new Mcdonald's in Vienna.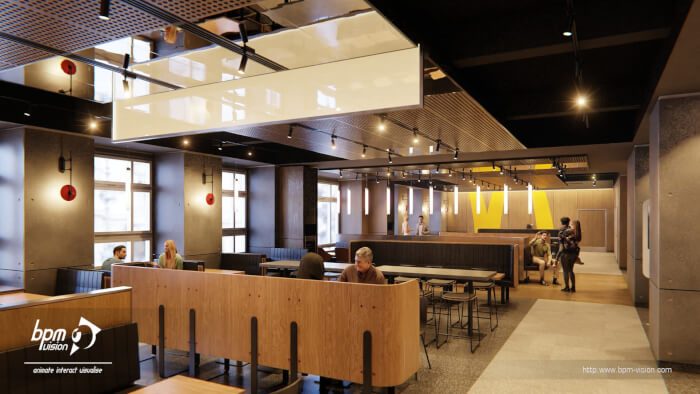 The artist uses Blender and Cycles to render all images, and the result is amazing. It is a great piece of artwork and also a powerful marketing material for the project author. Remember that as an artist, you want to help sell the idea of a project, and you have a key role in the final decision to pick a design as the winner for future retail development.
If you want to see more about Markus Bliem's work, we wrote a profile about one of his projects in the past.
Using Blender for architecture
Do you want to use Blender for architecture or render your projects using Cycles or Eevee? We have three books available that could help you!
They cover the use of Blender for producing architectural content and also all information you need to render projects in real-time:
You can get them in both digital and paperback formats. By ordering those books, you will not only improve your skills with Blender for architecture but also support Blender 3D Architect.