Kołobrzeg – Residential Complex with E-Cycles (Poland)
As you probably know from the articles I often post here in Blender 3D Architect, I'm always looking for projects outside the residential space. This is one of the most common subjects for visualization projects developed with Blender. Today I have a residential project created with Blender, but it goes further in scale and quality.
Meet the Kołobrzeg Residential Complex from artist Artur Szóstakowski. Most of the images from this project are available in the BlenderArtists forums and also on Behance.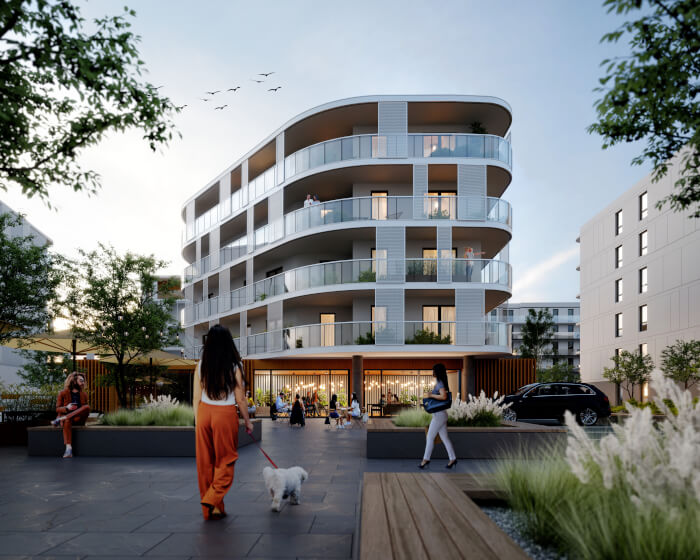 Besides the fantastic artwork that is now a regular feature from the projects developed by the artist, we also use E-Cycles to speed up rendering.
What is E-Cycles? That is an optimized version of Blender Cycles that has extra features and can render scenes faster.
Unfortunately, we don't have much more details about the development of this project, even though it is an excellent example of how Blender can help us market large-scale architectural designs.