Bibliolab with Blender and Revit
What is the best way to make a project presentation to explain most aspects of a design? In most cases, you can place a camera in a key location in Blender and hit F12 to start rendering. It gives us a realistic visualization of an architectural design. What if we want to display renders and technical drawings side by side?
An architect that identifies himself as "stepan" posted on ArtStation an interesting project about a modern library developed with Revit and Blender. From the artist's portfolio and short descriptions, we can see that most of his works start in Revit, and it then moves all data to Blender. There we get renders and visualization for the design.
Besides the overall architecture, we have something unique about this project's presentation. The architect finds a way to mix renders and technical drawings.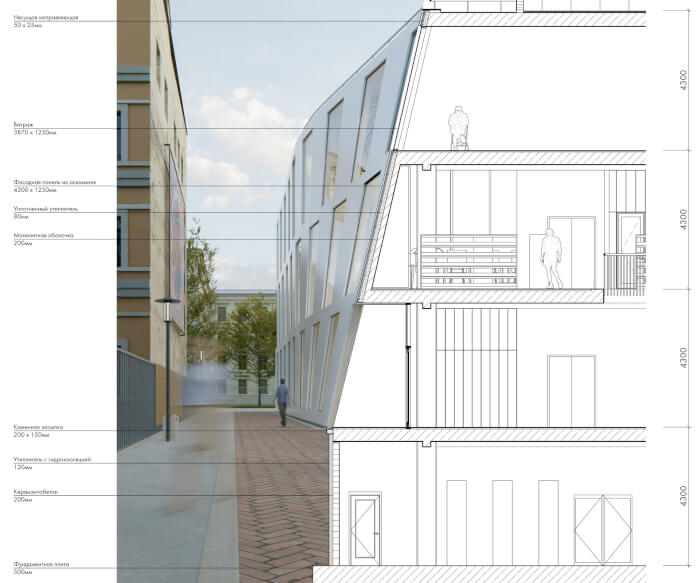 One of the images shows an exterior render from a building, which he aligns with a section cut from the same space to describe and explain all floors and levels. That is a clever and unique way of showing architectural designs.
Suppose you are looking for inspiration for a future project. In that case, I recommend taking a few minutes to visit the artist's portfolio to check all renders for this project with a higher resolution.