12 Free Wicker materials for Blender
A few materials we find in public libraries might not catch our attention because we usually don't use them for architectural surfaces, which is the case for the latest update from AmbientCG. They added a collection of 12 Wicker materials to their library, and you can download those surfaces for your projects alongside hundreds of other materials.
Why would you need wicker surfaces? Suppose you ever try to design furniture models. In that case, you will quickly realize that those objects use unique types of materials and a wicker material is a requirement for some furniture pieces. For instance, many exteriors and garden furniture use this type of surface as a material.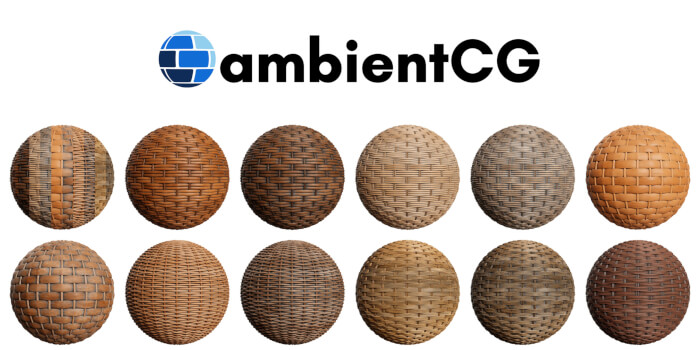 If you want to grab 12 materials, follow the link above and visit AmbientCG. All materials from AmbientCG feature:
Public domain license
Options to download maps starting in 1K and to go up to 8K resolution
Maps in either lossy (JPG) or Lossless (PNG) compression
The material has two unique requirements that you need to pay attention to when making the setup in Blender:
You must use the displacement option
There is an opacity map
I'm sending a complete tutorial for Blender 3D Architect Pro subscribers showing how to create a Blender material with this surface later today properly.