IFC.js viewer using Reactor
Since we started publishing articles and news related to Blender and architectural visualization in 2008, we saw it shift from a pure visualization tool for marketing purposes to a tool that can help us with the design. You can either use Blender to create technical drawings with a combination of FreeStyle and Inkscape to develop your documentation or use it for BIM design. Nowadays, it is easy to use Blender to design with BIM using the incredible BlenderBIM.
The development scene with BIM and IFC is found in Blender, an incredible companion that can manage and help create 3D models.
With a unique project called IFC.js, we have a library to view and interact with IFC files on the web with the help of JavaScript. If you search Blender 3D Architect, we have lots of news and resources about IFC.js. Today, I want to share another of those resources. A developer posted an IFC viewer using React.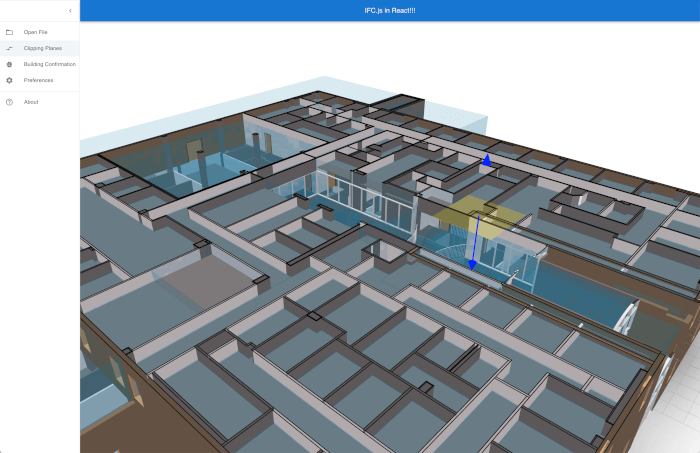 You can upload any IFC file to the system and view that online!
One of the benefits of using IFC.js is that you can implement that on your site with the proper knowledge. If you don't have experience with that technology, it is easy to hire someone to do it for you because that is a standard web environment.
You can use this tool to open IFC files for any other case where you need a place to view IFC files online. By the way, I strongly advise you to interact with IFC files with this tool using a mouse.