Free download of an interior scene for the Unreal Engine 5 (Modern House)
One of the best ways to learn about any software is to get a few examples; with the Unreal Engine, it is no different. If you have access to a couple of scenes and projects to open and study all of the settings, it might help develop your skills. As part of their efforts to enable people to learn and create with their engine, Epic Games often promote free content from the Unreal Engine Marketplace.
Some of those contents directly relate to architecture, and in one of their latest updates, we have an entire architectural scene for download. The file is massive and has some great features like:
Both the interior and exterior of the scene
You can walk inside the model and interact with all doors
They have more than 100 assets inside the project, which you can reuse later
The project has lots of blueprints for interactive elements
All lighting and GI are baked
How to download the scene? You must open this link and go to the Unreal Engine Marketplace.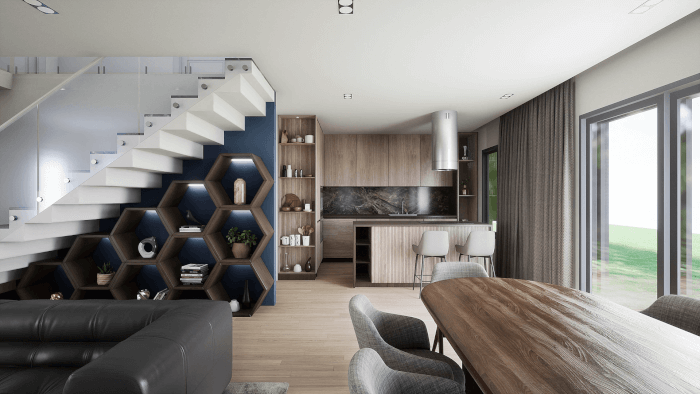 There you have to use an Epic Games account to get the content. Of course, you must use the Unreal Engine to open and interact with all the files.