Family homes with Blender Cycles in Vienna (Profile)
The project profile series of Blender 3D Architect is a collection of articles aiming for feature projects related to architectural visualization. We invite talented artists to share additional details about each project to demonstrate how they approach each stage. And also allow each author to publicize their work among our readers.
How does it work? It is like an interview, where we sent a couple of questions about a project for the artist.
If you want to check previous project profiles, visit this link.
Today we have a project named Family homes from digital artist Markus Bliem, which used Blender Cycles to render a batch of residential exteriors in Vienna.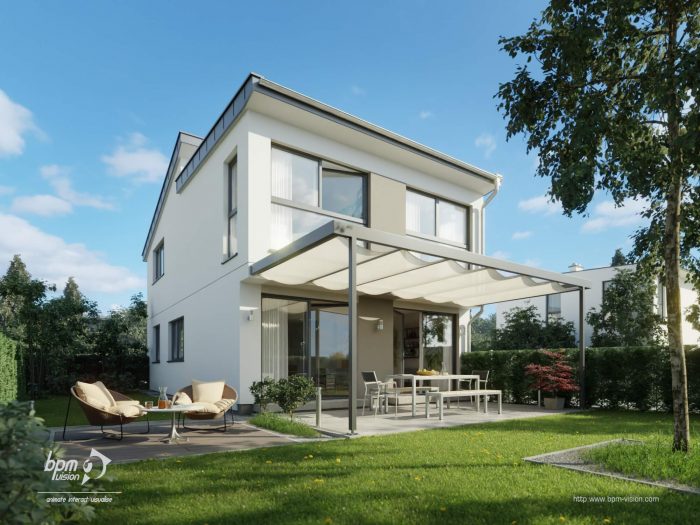 (Click to enlarge)
What is unique about this project? A highlight of this project is the beautiful set of renders with believable surroundings. From the artist description, you will notice a simple solution for the lighting resulting in a realistic render.
Let me thank Markus Bliem for sharing the details about the project with Blender 3D Architect readers.
---
Was it a commercial project? What can you tell us about the motivation for this project?
These are commercial projects, located in Vienna / Austria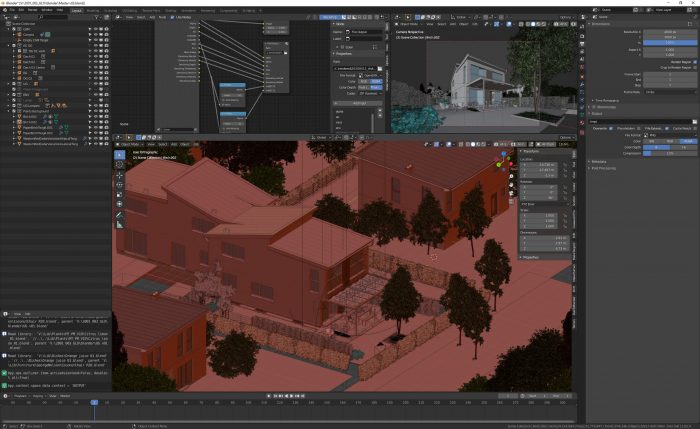 (Click to enlarge)
Did you use any references for modeling, like technical drawings?
Floorplans, section view, views for the facade, and a site plan has been supplied.
Did you model everything in the project, including furniture and props?
The building has been modeled. Furniture and plants are a mixture of self modeled and bought items. I would say there is a ratio of 50/50 on bought and modeled items.
What can you tell us about the design (Layouts, materials, and props)? Did you have to create it yourself?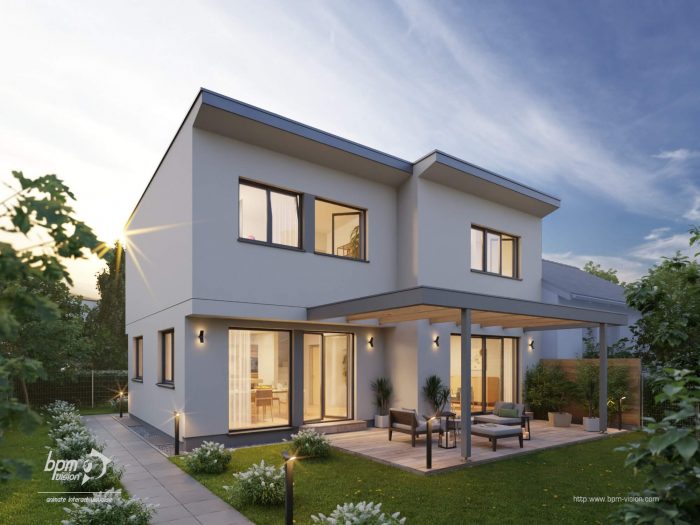 (Click to enlarge)
Even though a site plan was delivered, the overall design has to be created on my own. So I decide on the terrace's material, whether there will be a pergola or a Sunsail, type of furniture, etc.

I adapted the design according to the feedback I got from the client.
How long did it take from start to finish?
Approximately 30 – 35 hours
What hardware did you use to render? Can you share some render times?
Dual Xeon E5–2630 v2, 48Gbyte Ram, GTX Titan black.
Render times (Cycles): Preview (2000x1500pixels, 256 samples, and denoising) at an average of 1 hour, final image (4000×3000 pixels, 768 samples, and denoising ) at an average of 6 – 8 hours.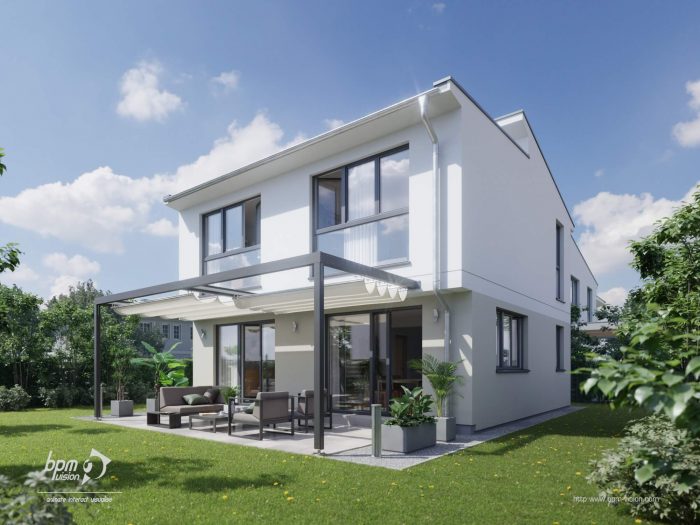 (Click to enlarge)
Can you share any details about the lighting process?
Light is coming from an HDRI only, and for the "dawn shot," there are simple area lights placed at the ceiling of each room, so nothing fancy…
Did you use any Add-ons or external tools to create the project?
Graswald, The Groove, Photographer, and Grow FX
What would you say was the most challenging aspect of working on this project?
Creating a believable environment is the most challenging part. The building is well defined and plays an important role in the image, but there would be no "good "image without a good surrounding.
If you want to share any additional details about the project, feel free to send it!
Postproduction plays an important role in color correction, streaks, glow lens distortion, vignetting, etc.

Some time ago, I realized that dividing the project into several blender files and link collections to a "master" file is a great time saver.
When it comes to rendering, I often change to Linux (normally, I'm running on windows 10). I realized a much faster scene preparation, thus saving an overall render-time reduction of about 20%.
---
Thanks again to Markus Bliem for sharing details about their work. You can check more projects from him at BMP Vision.