Apartment renders with Blender and Cycles
A great way to improve your skills is to practice and if you succeed it could even result in an excellent image for your portfolio. In some cases, you will find a project that has a label of "for practice," which will pass the idea of an apprentice artist.
Unlike many examples where those projects make it clear that an artist is still looking to improve his/her render skills, you will eventually find the opposite. A project that looks amazing and makes it hard to believe the author is still learning.
Do you want to see an example?
Here is a project called "Apartment" by 3d artist Julio Cezar Pires. From the project description, you will see that it was an effort to practice rendering with Cycles.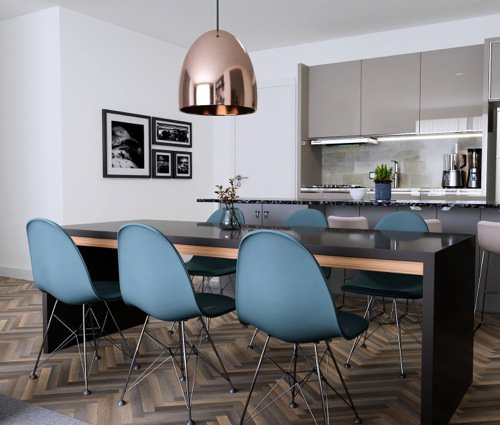 Unfortunately, no information about render times is available. But we do know that for all images he only used 800 samples with the denoiser. As a bonus to the great artwork, you will also find some of the render settings used for the project in this link.
An interesting point in the render settings from that project is that it does not use filmic. Instead of filmic, the artist uses another color profile called RRT, which is short for Reference Rendering Transform.
It works as an alternative to filmic and also tries to boost dynamic-range and color gamut. If you want a technical overview of how it works, an article in Wikipedia has a basic explanation about the profile.
Will it work better than filmic? Maybe not, but for some reason, the artist choose that profile, and from the results, it was an excellent choice, at least for his workflow.
That is not the first time we featured a project from Julio Cezar Pires, which by the way, keeps all his images with an exceptional level of quality. In the past, some other projects from the artist appeared here like this meeting room and a bedroom.
But those two projects used Corona as the render engine and not Cycles.