100+ Free PBR textures in CC0
If you had any previous experiencing with architectural visualization or digital art, you know how essential textures are for a project. For any efforts related to making a realistic visualization of projects, you need quality textures.
We often share some high-quality texture libraries here in Blender 3D Architect, and they can become an incredible asset to your projects.
Back in February, we made a recommendation for an incredible collection of Struffel productions, which is a project from German artist Lennart Demes.
Their website has a new address with a few additional textures, and it is now CC0 Textures. There you will find the same amount of textures from the previous collection, with the addition of new textures every day, according to the author.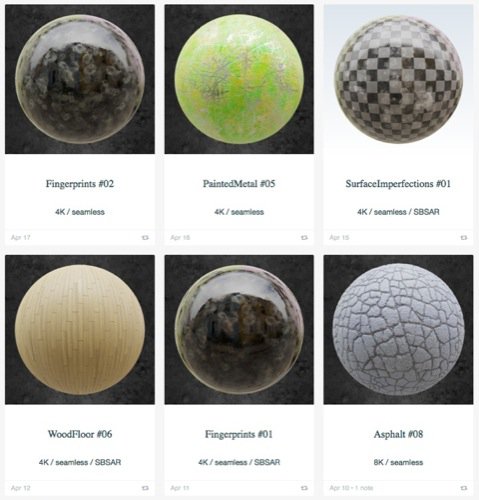 The number of textures available there reached one hundred, which is a fantastic amount of content. You can download everything for free, with no need for registration. Just hit the download button to start getting the files.
Some of the textures have an impressive 8k resolution option, which will be enough to create camera close-ups with no distortion on textures. If a texture doesn't have the 8k option, at least a 4k "alternative" is available.
Another benefit of the textures offered by that particular library is the license. All of the files have a creative commons zero licenses. That means you can do whatever you want with them. Including redistributing the material in your projects.
For instance, if you take a project that requires access to all source files like a real-time visualization with the Blender Game Engine or WebVR project. You can add the textures with no restrictions.
To download all textures from their collection, you should be ready top transfer about 4GB of files, if you choose the 4K option for each texture. The average file size for those textures is about 45MB.