Bedroom with Blender and Corona
It seems like more artists are adopting Corona Render as a viable resource for architectural render with Blender. In one of his latest projects, Julio Cezar Pires shows again what you can achieve with them both.
The project is a Bedroom with an incredible amount of details. Just by taking a look at the image that illustrates this post you will take a glimpse of what to expect. To view all images from this project in full resolution, visit the artist page at Behance.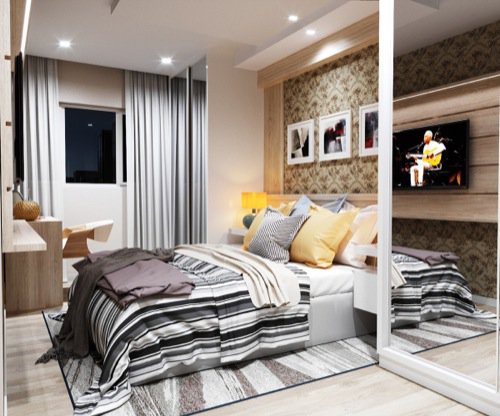 Unfortunately, no information about hardware or render times is available. Nevertheless, it still worth a visit to the project page. The amount of detail on all furniture models and objects is impressive.
Do you want to see some more artwork from this project? The artist also posted a video with some 360 degrees views of the bedroom. Here is the video on Youtube:
If you want to create such incredible 360 degree renders from your projects and turn them into a VR experience, take a look on our course about VR for architecture with WebVR. Using an open source framework, you will be able to create cross-platform VR for all devices.