Meeting room with Blender and Corona Render
You may remember from previous weeks a test made using Blender and Corona Render, which shows Cycles going close to Corona regarding image quality and performance. With recent developments and the release of an exporter for Blender and Corona, more artists combining Corona with Blender for architectural visualization
An artist that has projects features on Blender 3D Architect is Julio Cezar Pires, which posts amazing renders using Cycles. But, in the past days, he also tried to use Blender along with Corona. The project is a meeting and conference room. As usual, you will find a fantastic set of images following this link to the BlenderArtists forums.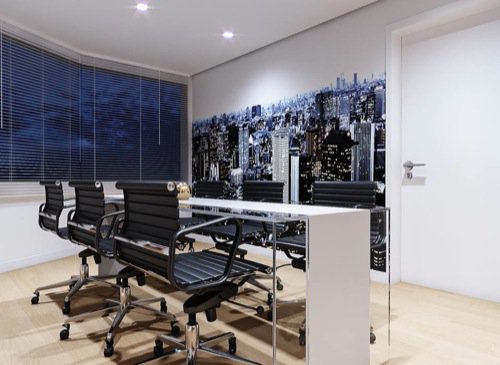 I wonder if recent developments with 3ds max may benefit Blender with a huge group of artists running away from the subscription model from Autodesk. For Corona users, soon it will become clear that you can use Blender solely to create 3d models and scenes. Export the model to Corona and still get your architectural visualization with Corona.
With time people might even give Cycles a try.
An example of that, not related to architectural visualization, has a direct relation with the latest update on 3ds max. In version 2018 Autodesk has made some changes that make several users angry. Take a look at the comments from artist Joel Howe. And how he is migrating from 3ds max to Blender.
Again, it is not direct related to architecture, but it illustrates how Blender is becoming popular among digital artists.
If you want to get started with architectural modeling with Blender, you can try one of your latest courses: