Free download: Dining room scene in Cycles
A common subject here on Blender 3D Architect is the visualization of interior scenes using Blender. Usually, I would point you to an article where an artist shares some of his settings and techniques. It is an incredible way to learn and contemplate some digital art produced with Blender.
What could be better than just render settings from a project? I believe that having an opportunity to download a full scene would be much better.
Do you want to download an entire scene of a dining room rendered in Cycles? An artist called MaTTeSr is the author of such scene, and you can download the file from BlendSwap.
The approach for this scene is entirely different than others, and most of the lights of the project are Area Lamps. You won't find any HDR map in that scene. If you follow other artists, an HDR map is somehow a "standard" way to light a scene in Cycles.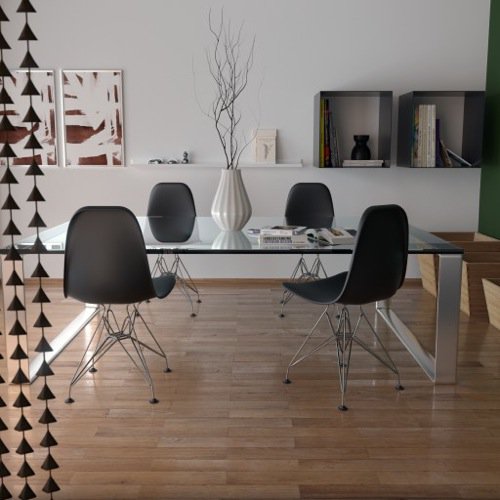 And that is a good reason to take a closer look in this file because using mainly Area Lights you get an interesting result.
To download the file, you will need a free account from BlendSwap.
For those of you looking for ways to learn how to create 3d models for architecture with Blender, don't forget to check out our online training about architectural modeling: