Free tool for copy and paste data between 3d applications
Taking 3d data from one application to another may turn out into a smooth or terrible experience. If you don't have the proper tools or use a file format that will allow you to pass information between different software, you may end up rebuilding the 3d file again.
For architectural visualization, you probably are familiar with formats like DXF, OBJ and lately IFC for BIM related data. If you have to get information from other applications to use in Blender, those formats will help a lot.
But, wouldn't be great to just copy and paste a 3d object without the need to generate new file?
A new tool, still in development, promises to make that a reality. With the OD_CopyPasteExternal you will be able to transfer 3d data between applications. How? Just with a simple copy and paste.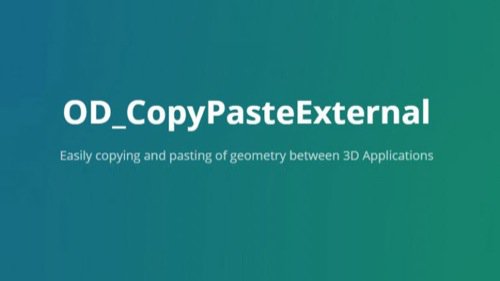 The tool is an idea from developer Oliver Hotz and is a set of plugins written in Python. It is free and open-source. After the download, you will find several folders containing tools for each 3d application. So far, here are the list of supported applications:
Blender
Maya
Modo
LightWave
Houdini
According to the developer, plans for the tool includes support for other applications such 3ds max and SketchUp.
That would make everybody's work much better!
If you want to create 3d models with Blender for architecture, you can take a look at our online courses. You will learn to create 3d models using traditional techniques and also parametric modeling: