YafaRay with Irradiance Cache
One of the features that I miss the most on Blender 2.5x series is the possibility to use advanced rendering features from YafaRay and LuxRender. The scripts that will allow us to export scenes for those renderers are still in development, and will probably be done by the end of the year. For the YafaRay users out there it will worth the wait. One of the features in development for the SoC 2010 is the Irradiance Cache. Together with Photon Mapping, this new feature of YafaRay will provide renders with a great level of realism and with short times.
In the YafaRay user forums we can already take a look on some tests made with YafaRay and Irradiance Cache. At this link you will find a short description about Irradiance Cache, and how it can speed up renders using Photon Mapping.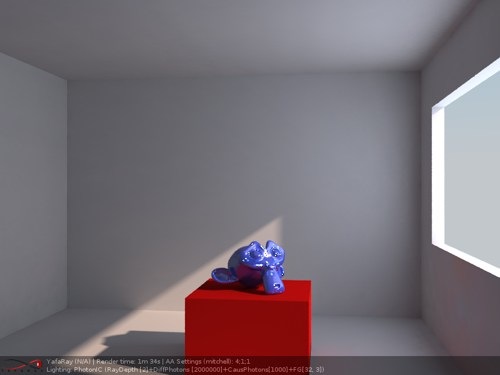 Image by wizofboz
For architectural visualization artists working with interior visualization, this new feature will be a great addition to the set of YafaRay.