Hotel room rendered with YafaRay
There was a time in the not so long past that architectural visualization artists had to use external renders in Blender a lot. Ever since Blender Cycles people started to drop those external renders and point their focus only to Cycles. I notice that from the amount of projects rendered with those external renders like YafaRay, LuxRender and others that I can found lately.
Do you miss those projects as well? Fear not! Here is a nice render of a hotel room from an artist called Ninetycho and it was rendered with YafaRay. By visiting the YafaRay user forums you will find the light setup for this scene.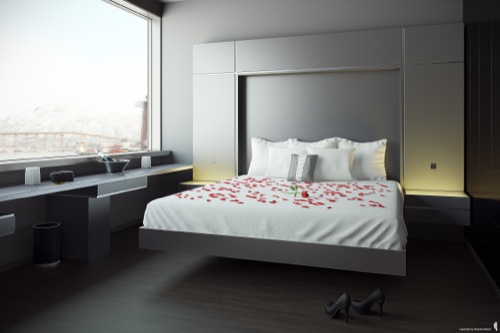 Even not being a project made with Cycles, we can always learn a thing or two with the setup.