Modern Interior Design with Blender Cycles
One of the main ways to add realistic light to a scene in Cycles is with an HDR map strategically placed on the surrounding of the model. Most of the incredible images that we can see from many different artists uses an HDR as a complementary light source, along with a Sun Lamp. Here is another great example of art work made with Blender and Cycles, using an HDR and a Sun Lamp, and this time the author is Sebastian Zapata. He made a scene called Modern Interior Design.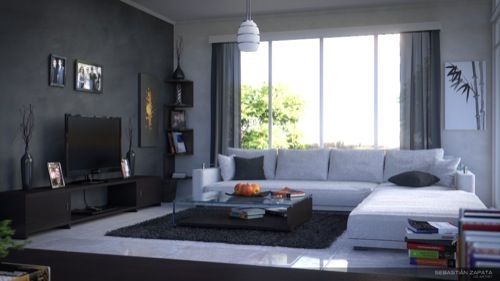 At the Blenderartists forums you will find the full resolution image, and some other shots of this same scene.
This importance of HDR maps to Cycles is one of the reasons that makes me keep looking for good HDR libraries, and wherever I find them, I shall post them here.