Interior rendering for architecture with Blender and YafaRay
From all the renderers available for Blender, YafRay/YafaRay is one of the oldest options to render projects with advanced raytracing options in Blender, and it is one of the best companions for architectural visualization artists that use Blender. In my previous articles here in the blog, you may have notice that YafaRay wasn't showing up too much lately. Most of the news was related to GPU Render technology or LuxRender. Unfortunately GPU render is still a project for YafaRay, listed as an idea for the SoC 2010. Leaving the GPU render aside, we can still consider YafaRay as one of the best options for architectural render in Blender.
I still use YafaRay for my external views and it works quite fast using Path Tracing. If you want to take a look at an interesting example of YafaRay applied to internal rendering, and learn a bit more about how it works, I just found out a great render created by an artist called tony, posted at the YafaRay user forums. The scene uses Photon Mapping to achieve the global illumination effect and the result is really cool. The image below shows the final result: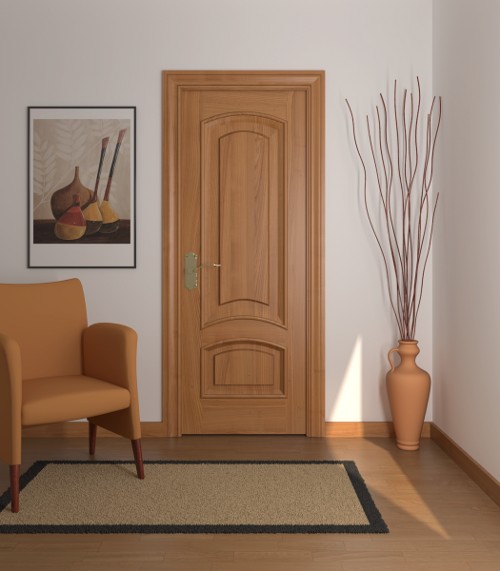 At the page on the YafaRay user forums we can find several images showing how the artist achieves the effect, including the scene setup and the Photon Mapping parameters. If you want to use the same settings on other projects, remember to make the proper adjustments for your scene and adapt the parameters for the scale of your project.
Besides the setup for the internal render, we can find a great way to create a carpet using the Displace modifier in Blender and the YafaRay material. A lot of artists try to create this type of object using particles and distribute geometry with instances. This is not wrong at all, but the final scene will have thousands of polygons just for a carpet. The result will be quite good in some cases, but for carpets like the one showed on the image, the displacement modifier and a texture will work just fine. And with the modifier we have a light weight scene!
Even for a short description and example, the scene will teach the use of the displacement modifier for experienced users, and for anyone interested on learn more about Blender and YafaRay for architectural visualization, it will show how to achieve realistic results for internal views.