Small OpenSpace: Unreal Engine and Blender interior
If you have to work with a visualization project that requires real-time graphics and also interactivity, one of the best options is to use Blender for modeling and the Unreal Engine for rendering. The Unreal Engine uses cutting edge realtime graphics, if you have a good GPU, and can deliver interactive presentations.
Do you want to see an example of a beautiful visualization set produced with the Unreal Engine for architecture? In the ArtStation profile from digital artist Tomasz Muszyński, you will find a project called Small OpenSpace.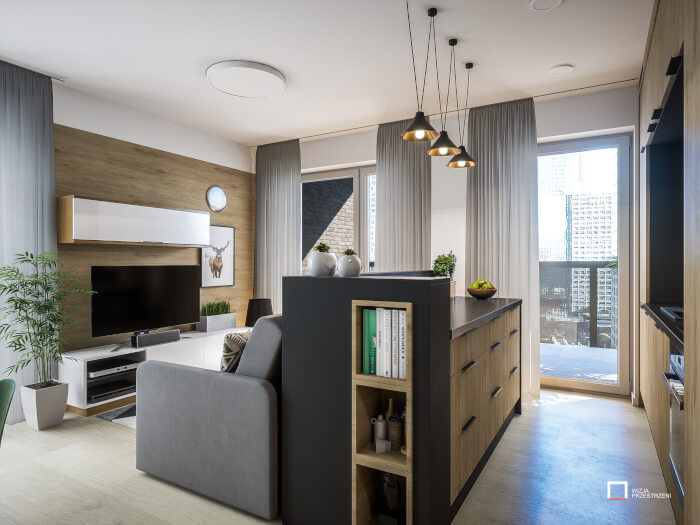 He uses Blender to create all the 3D modeling for this particular project and then export the scenes and objects to the Unreal Engine. At the Engine, he manages to add lights, materials, and bake lights to create some impressive real-time renders.
How does he get the lights with such quality? If you want to dig in on some of the tools used by the artist for light baking, I suggest you check the Luoshuang's GPULightmass.
What type of GPU does the artist use? According to his description from the scene, he is using one of the most recent RTX graphics cards from Nvidia.
Unlike render engines like Cycles, where you can count on the CPU to render your scenes if you don't have a powerful GPU, you must have an up to date graphics card to get good quality renders with the Unreal Engine.
Using Blender for architecture
Do you want to use Blender for architecture or render your projects using Cycles or Eevee? We have three books available that could help you!
They cover the use of Blender for producing architectural content and also all information you need to render projects in real-time:
You can get them in both digital and paperback formats. By ordering those books, you will not only improve your skills with Blender for architecture but also support Blender 3D Architect.