Scandinavian Loft with Blender Cycles
Once you start working with architectural visualization it will be a matter of time until you find yourself working on personal projects, like taking an existing project and recreate that in Blender. We posted several examples of this practice in the past, and today we have another impressive exercise from digital artist Helmy Ardiansyah from STUDIOHV.
The project uses an interior design in Vilnius by Indre Dorofeyte, which shows a Scandinavian style interior.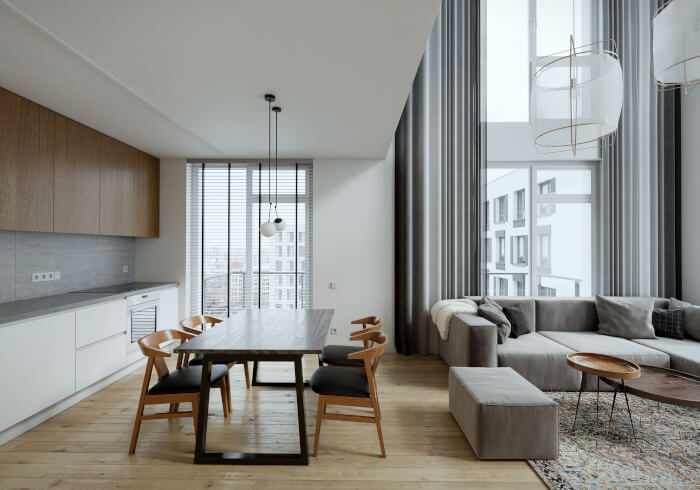 At the author ArtStation profile you will find a complete set of renders from this particular project. Here are a couple of details from the project:
1500 samples
GPU: RTX 2070 in (OptiX Mode)
Render times: 25–45 minutes
If you visit the artist's profile you will also see some screenshots of the settings used in Cycles to render this particular project.
What is this OptiX mode? That is a way to speedup renders in Cycles using RTX cards from NVIDIA. One of the many contributions from NVIDIA to the Blender development, which they now support financially.
Using Blender for architecture
Do you want to use Blender for architecture or render your projects using Cycles or Eevee? We have three books available that could help you!
They cover the use of Blender for producing architectural content and also all information you need to render projects in real-time:
You can get them in both digital and paperback formats. By ordering those books, you will not only improve your skills with Blender for architecture but also support Blender 3D Architect.