14 free curtain models for interiors
Every once in a while we share some free assets that you can download to enhance your library of furniture models for architecture. Today we have something a little different. Do you have curtain models in your asset library?
The guys from Flying Architecture posted on their website a collection with some free assets you might want to download. It is a pack with about 14 curtain models with high-quality meshes that can help you with interior visualizations.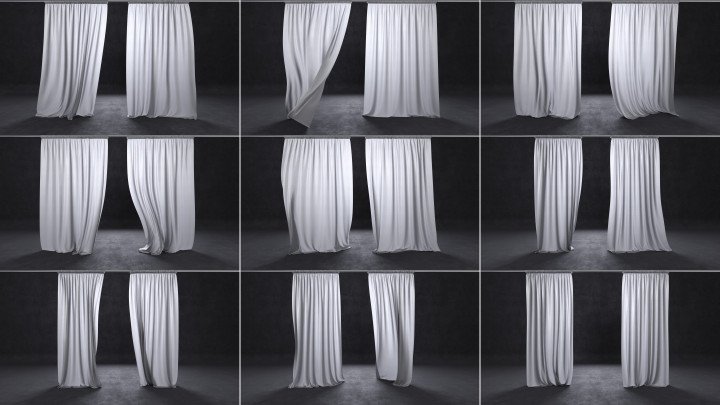 Do they work with Blender? Sure! All models are available as OBJ files, which you can easily import to any Blender project. Here are the links to each pack:
You don't have to register or create an account there to start each download. Click at the links to trigger the downloads. The files have textures and materials ready to use.
For Blender, you will have to set up PBR materials to get good quality renders with each model.
Using Blender for architecture
Do you want to use Blender for architecture or render your projects using Cycles or Eevee? We have three books available that could help you!
They cover the use of Blender for producing architectural content and also all information you need to render projects in real-time:
You can get them in both digital and paperback formats. By ordering those books, you will not only improve your skills with Blender for architecture but also support Blender 3D Architect.