Free download of a lounge chair for Blender (OBJ)
From all the assets and resources I often share here in Blender 3D Architect, I can't deny that a furniture model is one of the most popular resources among our readers. One of the reasons for this is the ability to contribute to your asset library, and you never know when something like a high-quality model can become an advantage in a design.
It might be the competitive advantage you need to deliver a project faster or to offer a solution to a client that no one else thought about.
Do you want to download a free lounge chair model for Blender?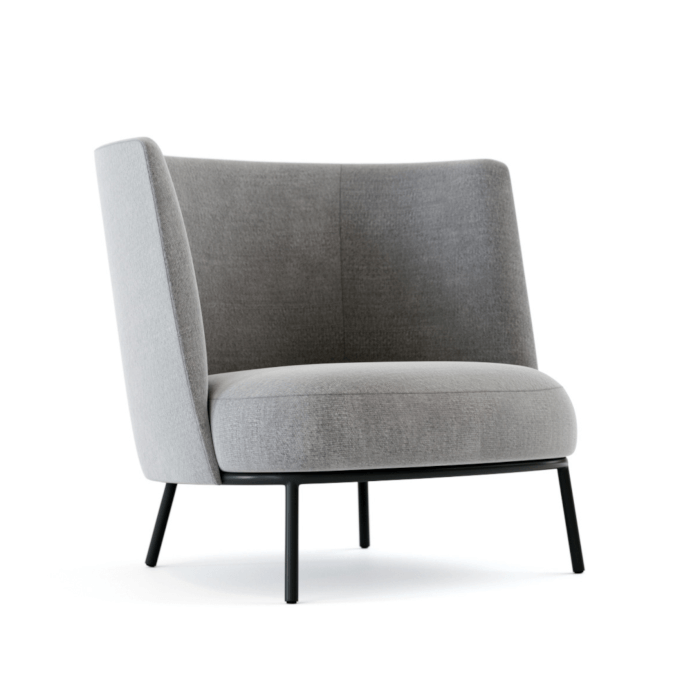 The guys of RV Design offer the lounge chair model, and they provided the model in multiple formats to ensure everyone can use the asset. Even with the original model saved in a form such as MAX, we have other files to download. Here is the complete list of formats available:
In Blender, we can easily import and use files in formats such as OBJ and FBX. You can grab either of those files and import them directly to Blender. Compared to PBR textures with a wide range of choices, finding free-quality furniture models is much more challenging.
There is no mention of the licensing in the file.
What to do after downloading the asset?
Whenever you download a furniture model to use it in a future design, I strongly advise you to review the asset and apply all necessary fixes quickly. Here is what I usually do after downloading a model:
Check the model for potential problems regarding duplicate faces or vertices.
Make sure your model has the correct dimensions. When you import OBJ or FBX models to Blender, they might appear in different sizes, and you can quickly check that by comparing the asset and another piece of furniture of the same type.
Verify if you have all textures for the model. Start a render or turn on the material preview. You have missing textures if you see large surfaces with a pink color.
Turn your furniture model into an Asset and save that to a folder connected to the Asset Browser
Following those steps will give you the asset in your Asset Browser for quick use in any future project.