BBIM2ARM: Exporting from BIM to interactive 3D
What is the primary purpose of using a BIM tool like BlenderBIM or FreeCAD? For many architects, one of the main advantages of using such platforms is creating a tridimensional model and generating your 2D documentation with a few clicks. Having this option in an architectural design saves a lot of time.
Could we also export the same model as an interactive 3D visualization? That is the purpose of a tool called BBIM2ARM, which exports models from IFC to Armory 3D. If you are an artist working with architectural designs, using Armory 3D might seem out of your traditional workflow because it focuses on games rather than architecture.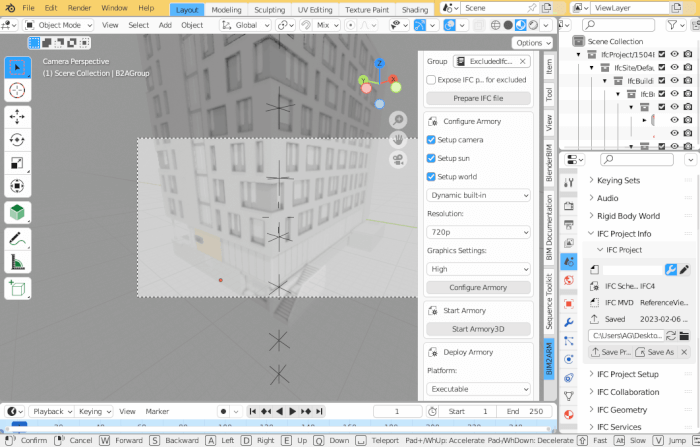 However, we have all the benefits of using a game engine in architectural designs, which lets us walk around the interior and make changes to materials and lights.
Using Armory 3D, you can export the project in HTML to publish in your portfolio or as a binary (executable) file for offline viewing. There are a few demo projects available to view and download in case you need clarification on the final result of this tool.
Armory 3D is a huge plus because it keeps the entire design workflow as an open-source tool.