Armory 3D for ArchViz in Blender
One of the most strong trends in architectural visualization as a whole is real-time rendering. Most artists are willing to either invest in new software to use real-time rendering or completely change their workflow to take advantage of instantaneous renderings.
Blender had the integrated Game Engine that will no longer be available in version 2.8. With the removal of the Game Engine, we lost the ability to create interactive 3d inside Blender.
However, a recent release of an incredibly promising new Engine appeared that could fill the gap and make everyone forget about the lack of a Game Engine.
I'm talking about Armory 3D, which offers some incredible tools to create interactive 3d for architecture. The engine runs inside Blender and even has an experimental build for version 2.8.
And some users are already making tests with baked Cycles lights to create architectural interiors with Armory. Here you will find an example from an artist called Naxela, posted at the Armory user forums.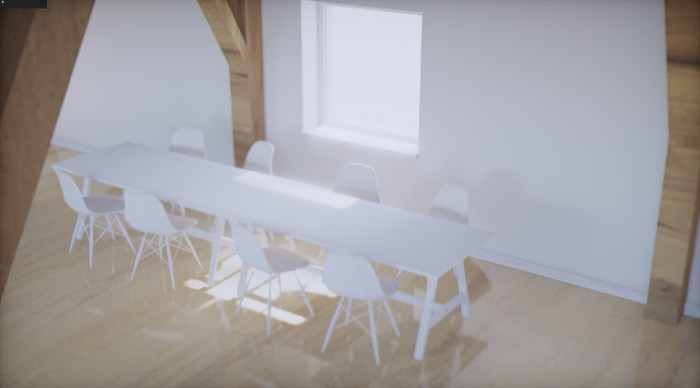 Visit the link to see some renders and a demo video of an interior.
One of the differences of Armory 3D from the old Game Engine is the ability to export projects to mobile devices. You can turn your architectural visualization projects in apps for both iOS and Android. Straight from Blender.
How? You will export from Blender a project for both Android Studio or Xcode. Just open the project to compile a mobile app.