Armory 3D 0.4 available to download
The future of architectural visualization is having most of our work as interactive 3d applications and achieving that you need to use game development technology. Not only you will have to create interactive 3d applications, but also have them integrated into mobile apps.
Because of license limitations, we could not use the old Blender Game Engine for that purpose. You needed a middleware like Unity or Unreal.
But, some new game development platforms might offer you a solution that runs incredibly well with Blender.
Have you ever heard of the Armory 3D engine? That is an engine that runs inside Blender and can create 3d apps, or games if you will, for multiple platforms. Among those platforms, you will find Android and iOS.
The engine is open source, and after an extended period of initial development, it is finally available to the general public. You can download Armory 3D 0.4 from this link.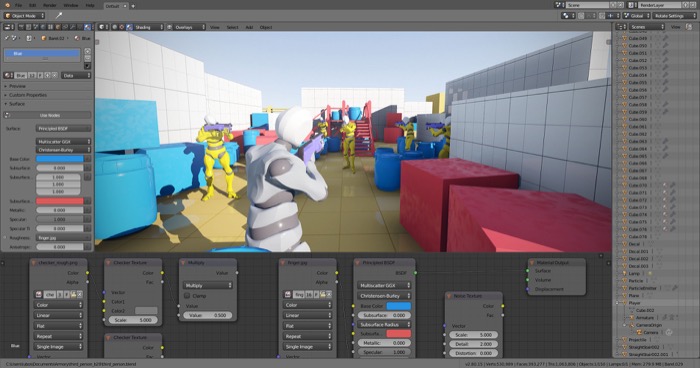 All examples at the moment mainly show games. That is just a small part of what you can do with Armory 3D. You can expect more articles related to interactive architecture using the engine.
They even have some builds compatible with Blender 2.8 already!