26 Free PBR textures for architecture (Tiles)
One of the most important aspects of any asset library for architecture is a wide variety of materials and surfaces to assign context to any surface in a project quickly. We could easily say that only furniture models are more important for an architectural visualization artist, and for that reason, we often share updates and new resources we find online.
Today we have an update from one of the most popular repositories of PBR materials, which is cgbookcase.com. They offer PBR materials with multiple options regarding resolutions starting with 1K (1024) and 4K (4096).
They announced recently that 26 new tiles textures are available for download.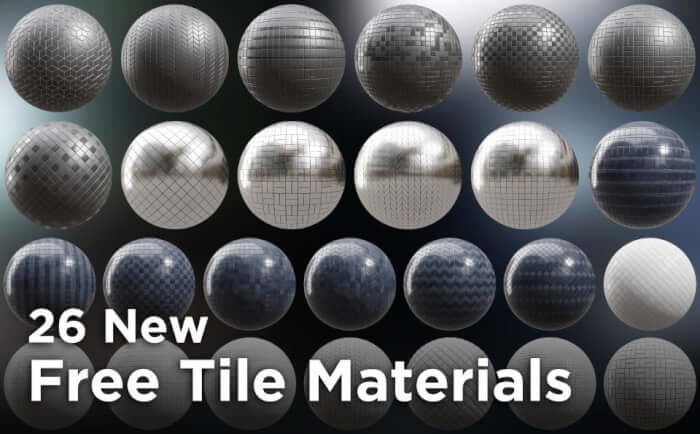 You can download the textures following the two links below:
To download each one of the textures, you don't have to create an account or registration. All textures are available as a direct download. Notice that they offer each map from a PBR surface as an individual texture. You have to download all maps related to a surface to get the full material.
All textures available there have a Creative Commons Zero license (Public-domain).
Here are some other libraries of materials that you might want to download: