497 free PBR materials for architecture (up to 4k)
After a couple of months and years working with architectural visualization and following some of the tips of often post here about free resources, like PBR materials, you will probably have a few dozen of them in your asset library. A good collection of PBR materials is a critical resource for any artist working with architecture, regardless of the tool and renderer used.
If you are still at the early stages of building your asset library, you can jumpstart with a significant amount of them. Would you like to download more than 400+ free PBR materials?
Today we have one of the largest packs of PBR materials available for download that we ever shared here in Blender 3D Architect. The pack has a total of 497 unique PBR textures with multiple maps and resolutions. You will find materials using resolutions starting with 512 pixels and going up to 4K (4096). It is a huge download with about 8GB of files.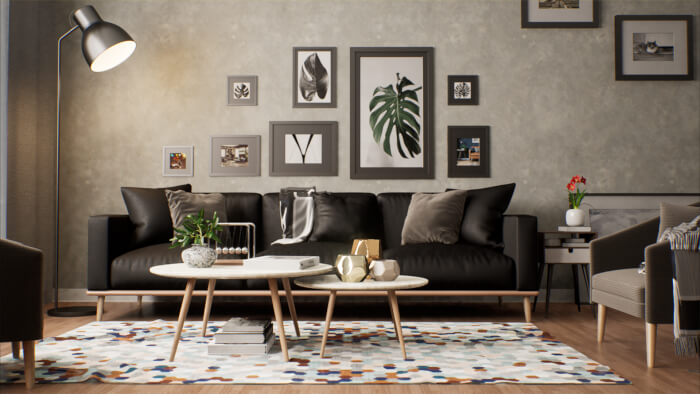 The pack is a collection of textures from Twinmotion and are available at the Epic Games Marketplace, which is great for artists trying to create real-time architectural visualization with the Unreal Engine. As a downside of this particular pack, we can point out the user license. You can only use the materials with the Unreal Engine.
For 235 free PBR materials with a more "friendly" user license you should check the following articles:
Most of the PBR materials from the articles above are free to download and have licenses ranging from creative commons attribution or zero. A material with a creative commons zero is a public domain asset, which you can do whatever you want to the file. The attribution requires you only to give credits to the artist who made the texture. They are perfect for commercial projects.
Using Blender for architecture
Do you want to use Blender for architecture or render your projects using Cycles or Eevee? We have three books available that could help you!
They cover the use of Blender for producing architectural content and also all information you need to render projects in real-time:
You can get them in both digital and paperback formats. By ordering those books, you will not only improve your skills with Blender for architecture but also support Blender 3D Architect.