Free furniture model: Shell chair for residential projects
A popular resource here in Blender 3D Architect are furniture models that we often find and post a download recommendation. Most of those downloads will come from fellow 3D artists that share their work for others in permissive formats such as FBX and OBJ. Another important source of 3D models that you should also consider is manufacturers.
If you take a close look at some of the most popular furniture manufacturers' websites, you will find that most of them offer some kind of downloads related to 3D models. One of those manufacturers is Carl Hansen & Son from Denmark. On their website, you will find a lot of high-quality furniture designs and also 3D models and technical drawings for most of them.
An example is the CH07 | Shell Chair design that looks great in residential interiors. If you visit the chair description page you will find a lot of information about the design process.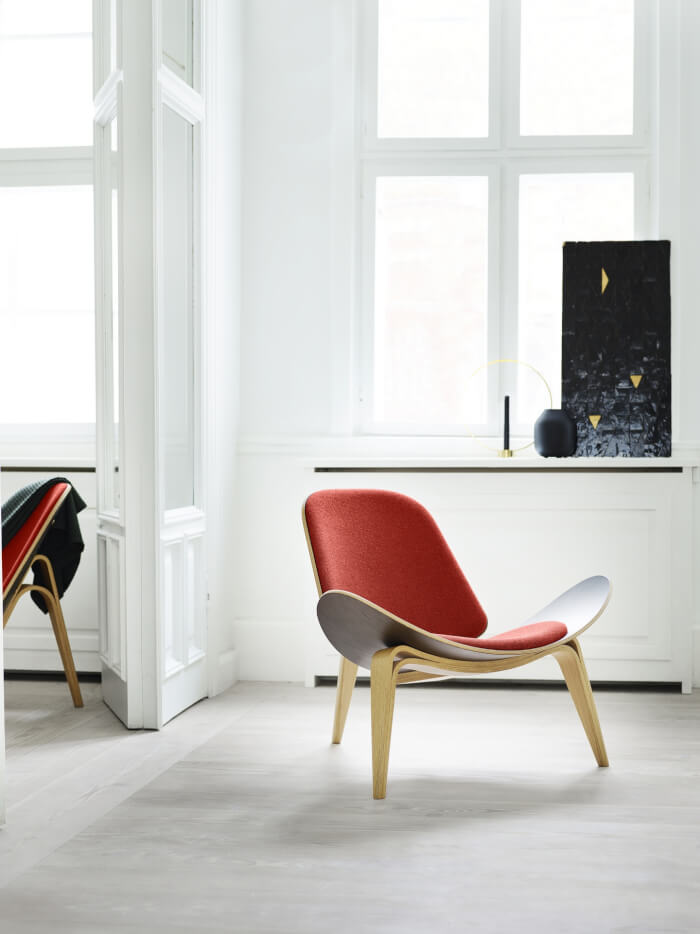 Besides the design description with lots of materials options, you can also download files related to the design:
3D Files (DWG, MAX, 3DS, and OBJ)
Revit (RFA)
2D Drawings (DWG and AI)
From those files, you can easily import to Blender OBJ models that you can use for architectural visualization.
Here is the chair model in Blender: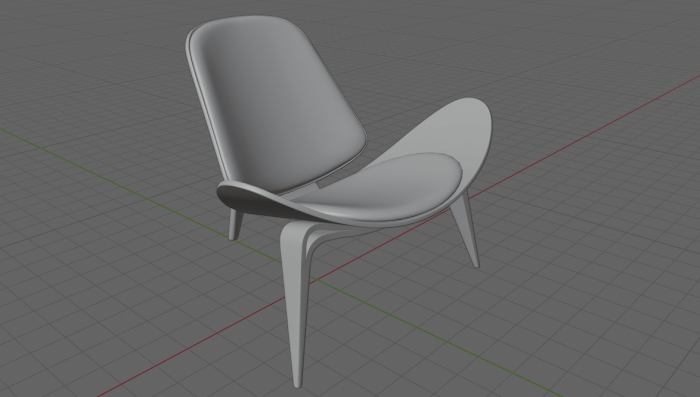 As you can see from the screenshot above you must add materials and adjust the scale of your furniture model, but it shows great overall quality.
If you require a particular furniture model in a project, it is always worth a few minutes to check the manufacturer's website. They might have the model available for your project as a free download.
Using Blender for architecture
Do you want to use Blender for architecture or render your projects using Cycles or Eevee? We have three books available that could help you!
They cover the use of Blender for producing architectural content and also all information you need to render projects in real-time:
You can get them in both digital and paperback formats. By ordering those books, you will not only improve your skills with Blender for architecture but also support Blender 3D Architect.