Blender and Octane Render: Apartment for students
When you get to see an architectural project that deals with residential spaces for students, you most certainly form a picture of uncomfortable spaces with only a simple bed and a desk. That is not the case of the "Apartment for students" shared by matelek at the BlenderArtists forums.
The collection of incredible and beautiful images shows a clean and modern space for students. I believe that most students would love to get an apartment like this during his college years.
What about the render used for this project? Unfortunately, I couldn't find any other information about the project, but we can assume a few things based on the artist history. On previous projects matelek already gave us some amazing renders made with Octane Render.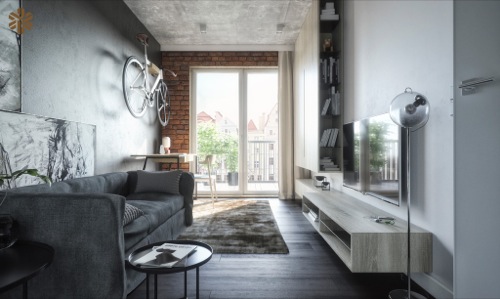 And assuming that he still have the same setup, we can assume that Octane was also responsible for the renders. Even with so little information about the project, it is still another excellent example of architecture made with Blender.
If you want to check out some other projects featured in Blender 3D Architect and created by matelek, you can follow those links: