Garden with Blender and Octane Render
In a lot of projects related to architectural exteriors, you will find that using quality vegetation and trees makes a huge difference on a render. Most of those projects will feature some level of green surfaces, which you can use to improve the visuals or compose your background for a render.
Nowadays, we have plenty of options to add those elements to a project from cutout textures to high-quality models representing trees. You still have to find a way to optimize and speed up rendering when using those assets in a project.
A recent project from digital artist Jan Morek shows an impressive scene called Garden, which uses Blender and Octane Render to create a beautiful scene filled with lots of plants, shrubs, and trees.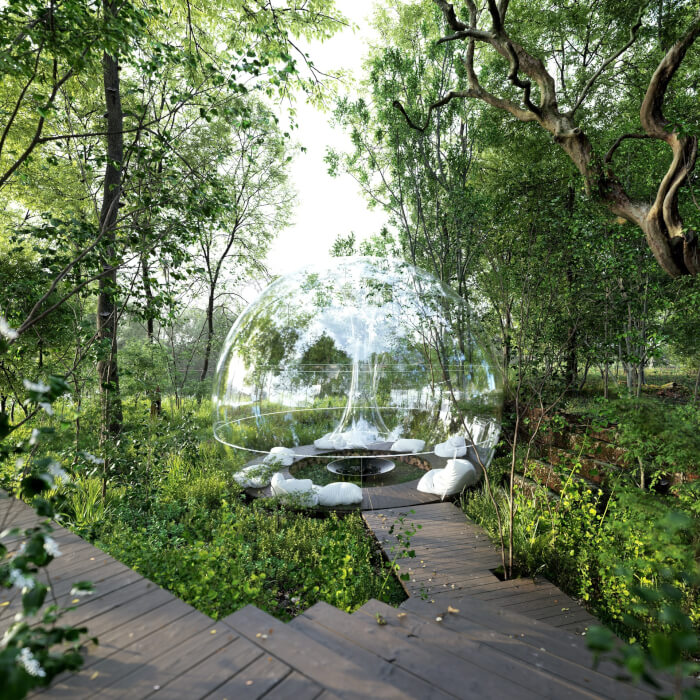 The artist doesn't share many details about his workflow in this project, but you can check a timelapse with several tests. It shows the progress for this particular scene.
Was it a commercial project? According to the author that was a personal project developed with no particular deadline.
If you want to check more about Jan Morek's workflow and hardware used for renders, read one of the latest profiles we published with one of his projects.
Download free resources for exteriors
For those of you looking to create similar projects, we have a couple of free resources that might help you:
Using Blender for architecture
Do you want to use Blender for architecture or render your projects using Cycles or Eevee? We have three books available that could help you!
They cover the use of Blender for producing architectural content and also all information you need to render projects in real-time:
You can get them in both digital and paperback formats. By ordering those books, you will not only improve your skills with Blender for architecture but also support Blender 3D Architect.f