Relax on terrace – Exterior with Blender and Octane Render (Profile)
If you keep track of all recent updates here in Blender 3D Architect about visualization projects using Blender, you will remember the work from the talented artist Jan Morek. He eventually posts some incredible renders from both interiors and exteriors using Blender and Octane Render. A couple of days ago he shared some renders from a project with the name of Relax on Terrace.
The project appeared at the Blenderartists forums and looked like a smaller part of a large environment.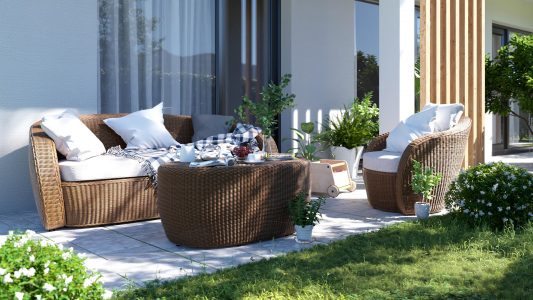 (Click to enlarge)
As a way to better share some of the workflows and techniques used by architectural visualization artists, we are preparing a series of profiles from projects.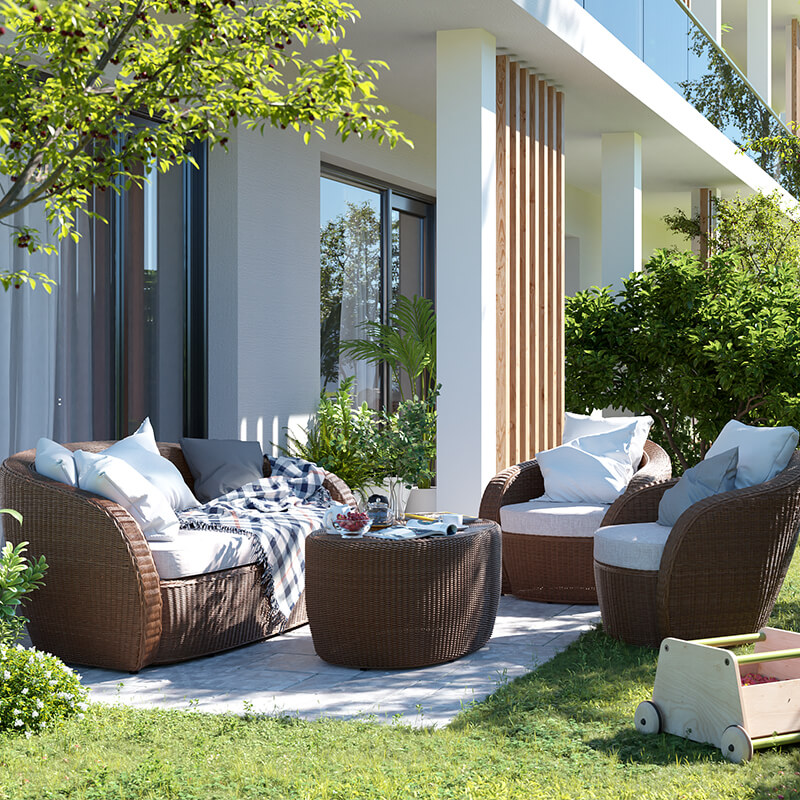 (Click to enlarge)
We reached to Jan Morek with a few questions regarding this particular project and his workflow, and he promptly gives us a reply.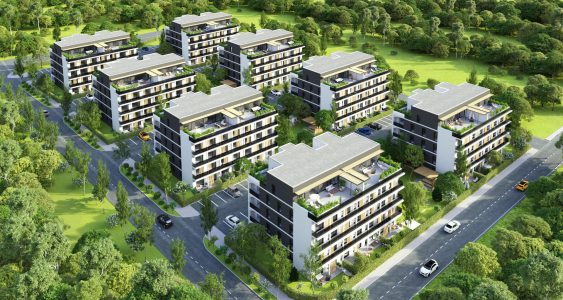 (Click to enlarge)
Here are some of the comments from the artist about this particular project:
At first, this detailed shot was part of a bigger project for my client.
I do not keep track of render times, because final renders I usually render at night, I have 4x Titan1080. As I mentioned I use Blender + Octane plugin and I am very satisfied. My earlier works were in Cycles and then I moved to Octane. At first, it was annoying because a lot of bugs in Blender plug-in and I had to be very patient.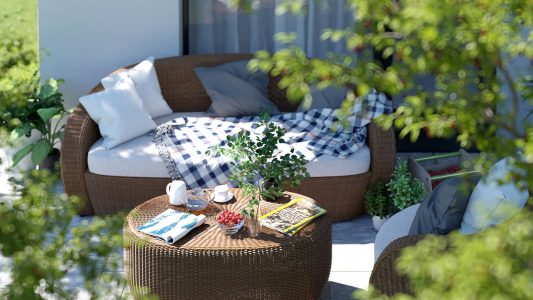 (Click to enlarge)
There are a lot of similarities between Cycles and Octane – GPU rendering, a similar system for creating materials, similar lighting process and so on. The main differences from my point of view are the following :

Octane is not for free, the price was around 560 USD for lifetime license / but there is new pricing I think (I do not know exactly how they changed it) there is the payment per year and also a monthly option now.
Cycles is better integrated into the Blender (f.e. drag and drop textures doesn't work in Octane yet)
Octane had some bugs but developers are working on improvements, lately, it is getting better and better
Octane was 2 times slower in case of loading scene into the GPU memory (it means slower workflow because you have to wait for rendering longer) However in the new version Octane 4 it is now much faster in building scenes
Octane version 4 has denoiser now so it is great. That is why I choose this interior scene, because before it was not possible. I used Octane mainly for exterior scenes and interiors were made in Cycles, now I can use Octane for both types of scenes.
Octane can produce more photorealistic results than Cycles (my opinion) It was the main reason why I have started using it.
Octane is faster for the exterior rendering, maybe 2 times than Cycles.
About how long it took to produce, as it was a small part of a bigger project I estimate it took me about 2-3 days, but after I submitted the project to the client I spend few days on it. I am using Grasswald for grass, models from BlenderMarket, and usually HDRI from HDRI Haven.
Let me thank Jan Morek for sharing some of the details about his workflow and also how he uses Octane Render for architectural visualization.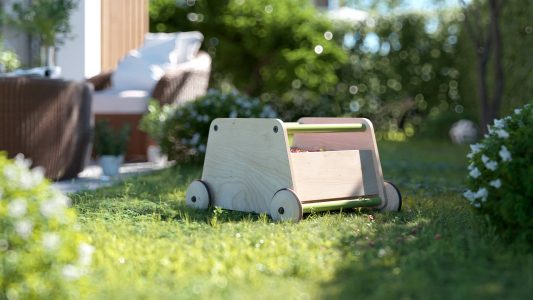 (Click to enlarge)
In the future, we hope to bring many more profiles from artists to our readers.