Living room made with Blender and Cycles
As the first step to any architectural visualization project, you have to decide wich parts of the project will get featured on your renders. A decision like this may drive all development of the project. When you don't have a clue about camera position, framing or other details about the project things usually take longer to finish.
You don't have to create all parts of your architectural model to have a well-designed scene. In fact, most artists only focus on what will appear at the final render.
Here is an example of this type of project set up by Julio Pires and called just "Living room." The project shows a simple scene filled with furniture and scattered objects that form the environment. If you take a close look at the composition, you never get the chance to see any other wall of window.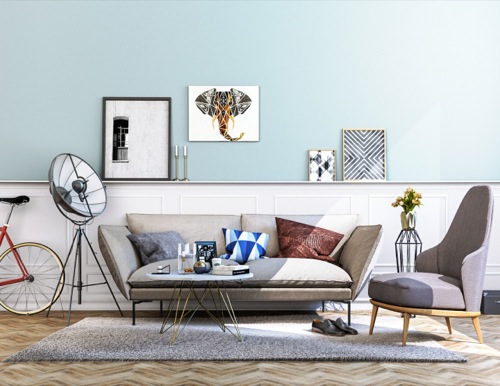 Is there anything to the left or right of the scene? Probably not. The artist didn't post any other images of screenshots from the scene, but we can figure out that he only made the necessary geometry compose the living room. And he did that quite well!
As a final result Julio manages to keep an incredible level of quality for his work, and like previous projects all the process uses Blender and Cycles for the render.
Don't forget to visit the BlenderArtists forums to see some other renders of this project, and the artist portfolio.