CAD-like transforms: Snap system (updates)
One of the biggest complaints of artists migrating to Blender from other platforms like SketchUp is the snapping system. We hear a lot from those artists that, in the current state, the snapping system "doesn't make sense" or "doesn't work." They are mostly referring to the Snap during transform tool, which you can enable with the SHIFT+TAB key or the magnet icon at the 3D Viewport.
If you ever tried to use such an option for modeling, you know how it might give you some trouble adjusting and capture key points in the 3D model.
A way to "fix" the snapping tools from Blender is with an Add-on, which we recommended a couple of weeks ago from developer Stephen Leger. With the CAD Like Transform, you can add snapping options to Blender that will make it look like a CAD tool. In our article Fixing Blender snapping system, we even showed an example.
In the weeks following our article, the developer updated CAD Like Transform from version 0.0.3 to 0.0.8.
Do you want to see another example of why we think you should download the Add-on? Here is a simple scene we have to demonstrate the Add-on. A wall model and a door.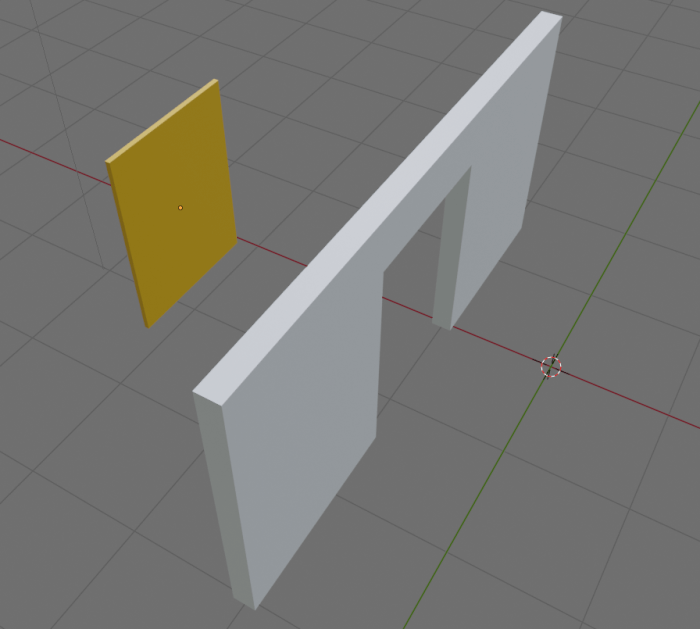 The goal is to move and place the door aligned with any of the inner lower edges from our wall. Here is what you have to do with CAD Like Transforms:
Enable both vertex and edge middle snap elements. Hold the SHIFT key to enable two elements.
Select the door model
Change the viewing angle in a way that you can view both source and destination points. You can change the zoom while transforming, but adjusting it before will save some time.
Press the G key and capture the source point
Move the mouse and try to capture the destination point, which is the middle of any inner edge
Right-click to confirm
As a bonus, the CAD Like Transform will even display the distance between each point.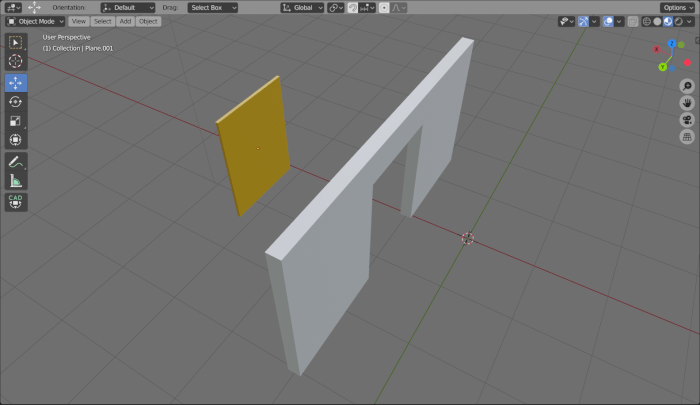 That is just a small example of what you can do with the Add-on. Did we mention it is a free download? If you want to get serious about architecture modeling with Blender and need better transformations, you should download the CAD Like Transform.
It is available from Gumroad, and the author uses the fair price model. You can give any amount for the Add-on, even zero for a free download.
Using Blender for architecture
Do you want to use Blender for architecture or render your projects using Cycles or Eevee? We have three books available that could help you!
They cover the use of Blender for producing architectural content and also all information you need to render projects in real-time:
You can get them in both digital and paperback formats. By ordering those books, you will not only improve your skills with Blender for architecture but also support Blender 3D Architect.