External rendering with Blender 2.50
One of my concerns about making using Blender 2.50 in my architectural visualization workflow is the lack of support for external renders like LuxRender, YafaRay, Indigo and others. I use those render engines a lot to create scenes and realistic images for my clients and classes. How about the development of those exporter scripts? How is it going? In this article I will list the status of the development of scripts for LuxRender and YafaRay, and how you can keep track of their update, besides here on Blender 3D Architect, of course!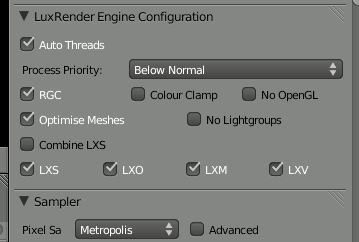 The first one will be YafaRay that has an ongoing project as part of the Google Summer of Code 2010. The developer for this project is called Shuvro Sarker, and so far we don`t have much to say about the progress of the project. There is a page at the YafaRay user forums to keep track of the development updates for this project.
Now, the LuxRender exporter has already a few screenshots and some updates about the development. At the goal of this project is to have a stable release of the exporter by the end of 2010.
As soon as I get any news or a working beta of any of those exporters, I will post about it here.