Architectural glass shader pack updates: Frosted glass Type 2
A couple of days ago, we released here in Blender 3D Architect our first custom shader pack with dedicated materials for a common type of surface for interiors, which is glass. The goal is to create a glass shader that has all the physical properties of real glass, including light transmission. That way, you can have glass in windows that don't block exterior lights.
Besides the custom clear glass shader, we also have a frosted glass material that can help you with interior renders featuring such type of surface. Based on feedback received from our readers that got the pack, we are now releasing another variation for the frosted glass.
With the Frosted Glass – Type 2, you get a much clear material with improved transparency. Here is a short animation with a comparison.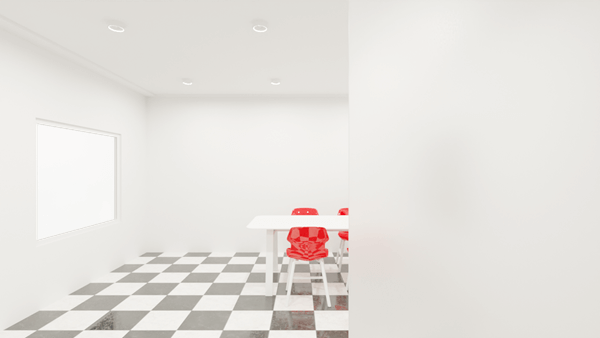 The updated files are available in Gumroad, and you can log in to your existing account there to download the new shader option and also that exact same Demo scene.
If you are among the people that got the pack, thank you! You are supporting our work and improving your asset collection for architecture with Blender.