360 Panoramas for architecture in Blender
In most of the projects that we feature in Blender 3D Architect, and as an overall rule in the visualization business, you find static images where the camera has a focus on a single location or area of a project. If you want to show different spaces of that design, you need a separate render for each new camera.
A simple and effective way of creating a single render to display large spaces is a 360 panorama. It is possible to create such images in Blender when using Cycles as the main renderer. You can select a camera and set the type as Panoramic, and choose Equirectangular as the type.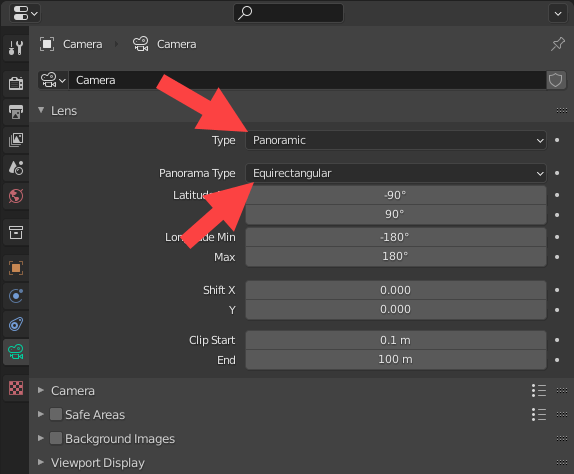 It will render a large image based on your camera location. The render builds an image with a total of six projections from the camera.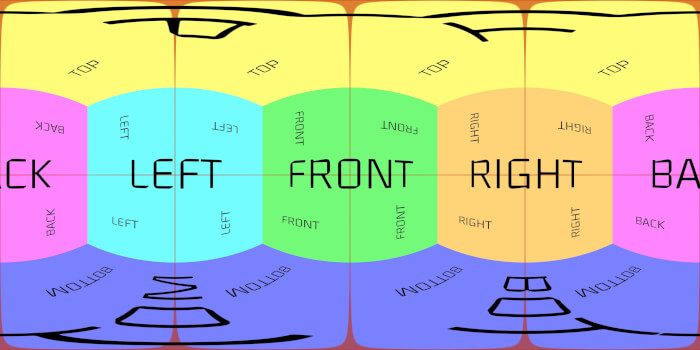 Source: Panoviewer
Keep in mind that you will have to increase the resolution of your output image to balance the amount of detail rendered. That way, you can create some impressive panoramas for large projects. For instance, I recently found this Warehouse virtual tour created with Blender from artist Erick Marin.
The result gives you an immersive visualization of the design and even allows the author to offer those images in virtual reality goggles.
Using Blender for architecture
Do you want to use Blender for architecture or render your projects using Cycles or Eevee? We have three books available that could help you!
They cover the use of Blender for producing architectural content and also all information you need to render projects in real-time:
You can get them in both digital and paperback formats. By ordering those books, you will not only improve your skills with Blender for architecture but also support Blender 3D Architect.