20 Free cutout images for exteriors (PNG)
Even with lots of options regarding Add-ons and tools to include vegetation and trees to architectural exteriors, you should also keep a couple of cutout textures ready to use if you need something lightweight for the project. And by lightweight, I mean an object that is nothing more than a 3D Plane with a texture. It will give you a much better performance for rendering.
Do you want to download 20 of those textures for free? From the profile of Eisklotz in Gumroad, you can grab a total of twenty of those images with high resolutions.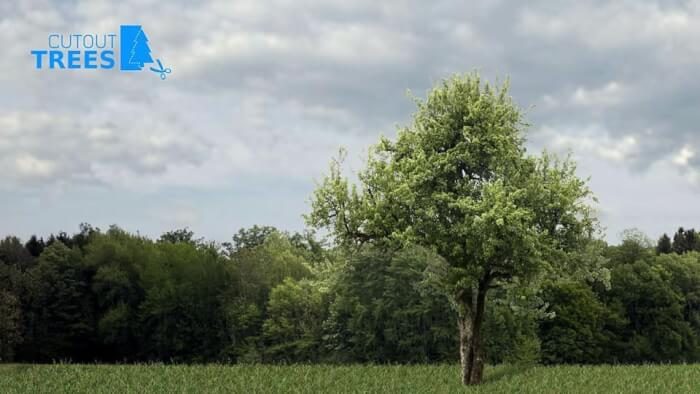 All textures there are in PNG format with a transparent background and resolutions of around 3000 pixels. The author uses the fair price model of Gumroad, where you can give him whatever you want for the collection. To get it as a free download, you can set the price to zero.
How to use those textures? We have a quick tutorial on using such cutout textures in Blender. The procedure works for both vegetation and people textures.
What if you prefer to use an Add-on? In that case, we have a few recommendations:
All of those Add-ons will give you incredible results for architecture and works with real 3D data and not flat textures.