Alpha Trees Add-on for mapped tree textures
How do you handle large vegetation landscapes for architectural exteriors? In Blender, we have several methods to create vegetation using tools like particles that can take one instance of an object and make hundreds of copies. Numerous Add-ons provide an easy and fast way to set up those copies with a few mouse clicks.
A brand new Add-on called Alpha Trees from developer Andrew Stevenson tries to manage only mapped textures of trees applied to planes. By using the Add-on, you can create large surfaces of vegetation if you have the appropriate maps.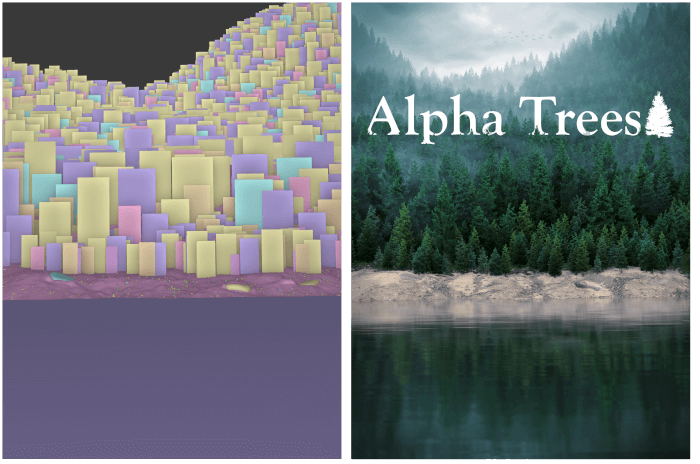 The Add-on is currently in the early stages of development, and you can download it from this link, which also has several examples of uses. You can download the Alpha Trees for free using the provided link, but the author didn't clarify if he plans to distribute future versions in the same format.
In case you want more options regarding vegetation and object distribution, we are big fans of the Scatter Add-on that is popular among architectural visualization artists.
Using Blender for architecture
Do you want to use Blender for architecture or render your projects using Cycles or Eevee? We have three books available that could help you!
They cover the use of Blender for producing architectural content and also all information you need to render projects in real-time:
You can get them in both digital and paperback formats. By ordering those books, you will not only improve your skills with Blender for architecture but also support Blender 3D Architect.