Upgrading your GPUs to the RTX 3000 series: What is the best move?
A key component for anyone working with architectural visualization with Blender is their workstation, which must include a fast graphics card. When making commissioned work that has a tight deadline, you will want the fastest possible way to render a scene. Today, you must include a graphics card cut render times.
The best options for a while regarding graphics cards for Blender and architecture comes from NVIDIA. With the RTX 2000 family, we saw the introduction of OptiX support for Cycles, which significantly speedup rendering.
A few days ago, we saw the release of a new family of graphics cards with the RTX 3000 series. After the release, you can see them already at the top of all benchmarks for Blender Open Data.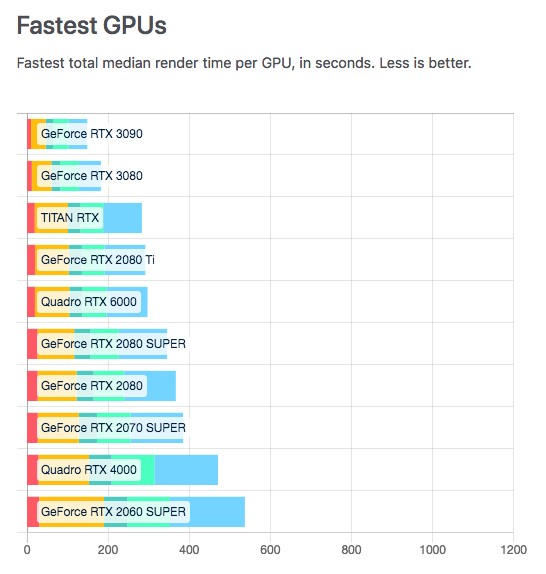 That is a screenshot I took this morning, and as you can see, the RTX 3090 and RTX 3080 are the fastest options to render in Blender at the moment.
The question is: should you upgrade?
Even if you want to upgrade your workstation with one of those cards, it might be hard to get one of them as they are sold out everywhere.
Before you start planning an upgrade seeking faster render speeds, let me elaborate about something that I consider as important as performance. I'm talking about VRAM. The amount of VRAM available in each card is a boundary that you can't cross for processing architectural renders.
For instance, if you decide to go with an RTX 3080, it will give you 10GB of space to load a scene in Blender. The RTX 3090 offers 24GB to process much larger scenes.
A feature from Blender 2.9 may help you make a better decision to maximize your investment. With Blender 2.9, we have support for NVIDIA NVlink.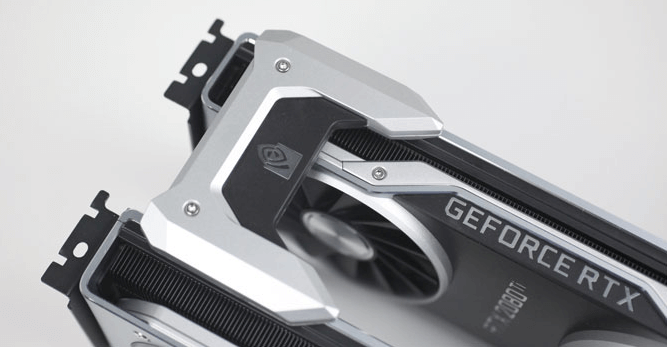 With this little piece of hardware, you can connect two RTX cards and make them behave as a single unit. For instance, if you get two RTX 2080 Ti connected with such a device, the resulting GPU features 22GB of VRAM (11GB + 11GB). You can even use the device with two RTX 2080 for 16GB of VRAM (8GB + 8GB).
In the new RTX 3000 family, you only have support for NVlink with the 3090 model, which already has a lot of VRAM available.
A possible solution to counterbalance speed and VRAM is to wait for a couple of weeks for a possible price drop on the RTX 2000 series. After a while, the 3000 series' availability will improve, and buyers will prefer those cards instead of old RTX 2000 models. As a result, we might see price cuts to clear inventory.
If you can get two RTX 2080 Ti for a good price, it will result in 22GB of VRAM. That is still a great card for architecture. By the way, you also have to buy the NVlink to connect the cards.
Disclaimer: Some of the links above might be affiliate links, meaning, at no cost to you, we earn a commission if you click through and make a purchase. If you decide to purchase using our links, you will be helping us with the maintenance of Blender 3D Architect. Thank you for your support!