Photopea: Free online alternative to Photoshop
In every work related to design or visual arts you will have requirements to adjust or change images. It could be something simple like resizing a render or change color balance. You can do all that with Blender, but a specialized software will always provide much more tools and flexibility.
There are lots of options nowadays for image editing going from Photoshop, Affinity Photo, Pixelmator, or GIMP.
Just a couple of days ago I found an alternative for all those tools that might surprise you with the number of options and available tools. Have you ever heard of Photopea? It is an online editor that works inside your browser and mimics the look and feel of tools like Photoshop.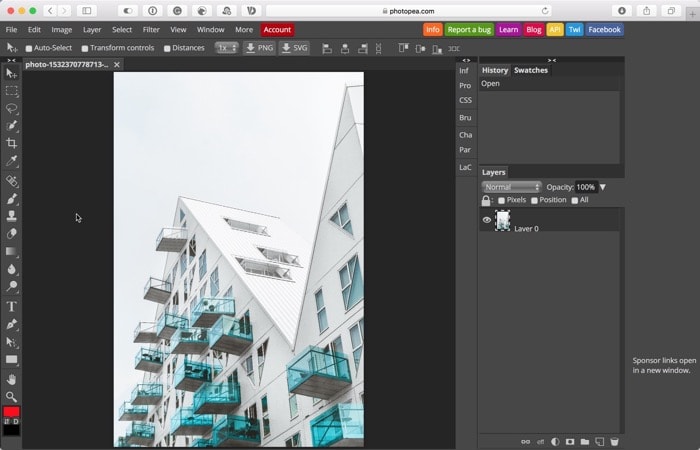 It doesn't have all the options from a desktop class software, but it will give you a basic set of tools to manipulate images. On top of that, you can also open and save PSD and XCF files from Photoshop and GIMP.
You will get a full layer editor, filters, masks, color balance, selection tools, and much more.
Do you want more? It will work on mobile browsers. You can have all those options in your phone or tablet.