SmartNormap: Free tool to create normal maps
The use of normal maps is a smart and efficient way to create 3d geometry with no need of extra polygons on your project. A problem that many architectural visualization artists encounter is that usually we have a lot of textures for color but very few to use as normal maps. There are lots of plugins and tools to convert and create normal maps, some of them free. A few weeks ago I just found another one and, this time, it is an online tool called SmartNormap.
It works by getting a color texture and converting it to a normal map that can be used in Blender or any other 3d tool that support this type of surface. And it works online, you don't have to install anything to make it work.
Take a look at this brick texture that was generated with SmartNormap: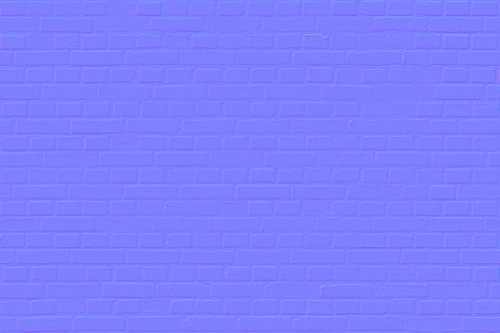 It is not perfect, but can be useful for quick a conversion of normal maps. Did I mention that it is free?