Blender 2.8: How to create a shadeless material?
In previous versions of Blender, we used to have a renderer called "Blender Internal" that is no longer available in Blender 2.8. Regarding architectural visualization, we never found much use for the internal renderer other than maybe rendering technical drawing with Blender.
One of the features of the "Blender Internal" in the materials settings was an option to create a shadeless material. A material that would not respond to light and could always present a solid color.

Blender 2.79
With the Blender Internal gone; can we create a similar effect with Eevee? Sure, you can use a simple node setup to create a shadeless material.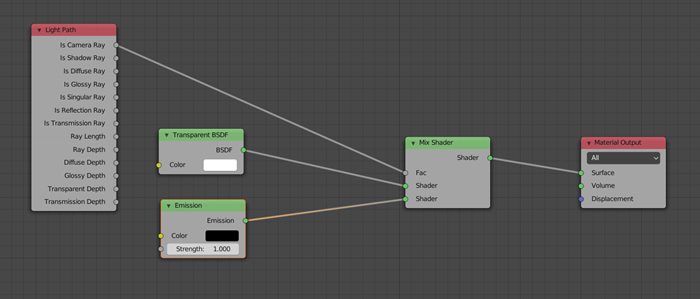 The material color uses the Emission Color
Using those nodes in the material will create a shadeless surface.
Why would you need a shadeless material in Eevee? For architectural presentations, we sometimes can use an effect called "Poché" lines to create a solid fill in the spaces between walls.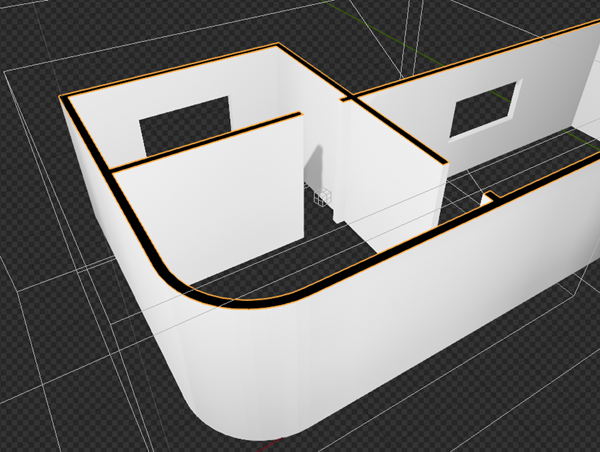 If you use a standard material in that solid fill, you will start to see shadows, highlights, and other effects. For a cleaner presentation, you can use a shadeless material to create a consistent black fill.
That will also help a lot with any attempt to create technical drawings with Blender.
Blender 2.8 for architecture and Eevee
Do you want to use Blender 2.8 for architecture or render your projects using Eevee? We have two books available that could help you!
They cover the use of Blender for producing architectural content and also all information you need to render projects in real-time:
You can get them in both digital and paperback formats. By ordering those books, you will not only improve your skills with Blender for architecture but also support Blender 3D Architect.