Sketching a floor plan in Blender
When you think about Blender as a tool for architectural visualization, most people will associate it directly with image rendering and animation. But, with a few tricks, you can also find a use for the software as a technical drawing tool.
A few days ago I had to work on an early proposal for a new project. Part of that proposal was to layout a first sketch for the floor plan.
Can Blender create a floor plan? Sure! If you have a template ready with all styles and settings for FreeStyle, you can create any technical drawing quickly. Since I always have my template with me, I decided to fire up Blender and start "drawing" the floor plan.
Here is a time-lapse of the process:
It took me about 35 minutes to draw that layout and render it with FreeStyle. Since it is a line based image, you will render it pretty fast.
How does it look? If you want to take a look at the results, here is the link to that first draft of my floor plan (7680 x 4320).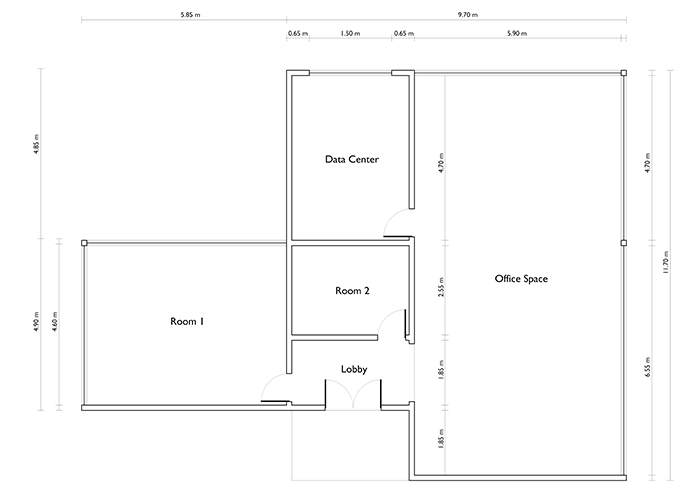 Does that mean you can replace a CAD tool with Blender? That will depend on what you need to do. How much integration do you need with other tools? It may be viable for some types of projects and layouts.
With the floor plan layout made in Blender, you can quickly move to a 3d visualization of the interior. You have walls and other elements already with correct dimensions. It will be only a matter of converting it to a full 3d model.
Do you want to learn how to create the same template? You can learn how to create the template from scratch on the course about architectural documentation with Blender and Freestyle. And download the very same template ready for your projects.