Free textures for architecture in 5K
Having a good texture library for your projects is an important aspect of any workflow. Because having a good library, might avoid you to perform the tedious task of searching for textures during development. With a collection ready to use, you can quickly create and set materials.
By the time you have an extensive library, all you have to in Blender is to use a simple Append or Link. A few mouse clicks and your material is ready for rendering.
That is the reason to collect as many materials and textures you can get, even from free libraries or collections from independent artists.
Do you want do improve your library with five free textures?
An artist called Miloš Belanec made a collection of 5 different textures in 5K resolution. The files have a size of 5000 by 5000 pixels. You don't have to create an account or register to make the download; a direct link is available.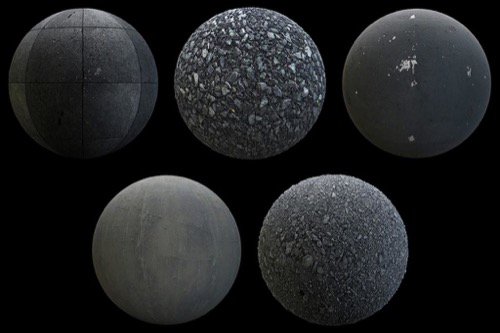 Be prepared to download a large file! The texture pack has approximately 250MB in size.
What types of maps are available? You will find maps for diffuse, normals, displacement and reflections.
Not only they will work great with Cycles but also with almost all other render engines. Especially of they support physical shaders. If you have plans to use such textures on game engines, I strongly recommend you to resize them to 4096 x 4096. That will improve performance.
The texture pack may be small in variety, but almost all surfaces available are usually in architectural visualization projects. And that makes them quite useful.