Rendering a floor plan with Blender 2.8 and Eevee
When you think about architectural visualization, in general, it is common to think about interior perspectives or external renders from a building. However, when you are trying to sell a project idea you will need much more than interior perspectives. Another type of media that will often appear in marketing materials for architectural projects is a floor plan.
But, not a floor plan with a technical point of view. Instead of a technical floor plan, you will find one showing materials, furniture, and a layout for the project.
If you are working with Blender and Eevee for rendering it might be easier than you think to create both an interior render and also a floor plan. Do you want to see an example? Here is an interesting project from digital artist Masato Shoji, which posted a project at the Blenderartists forums.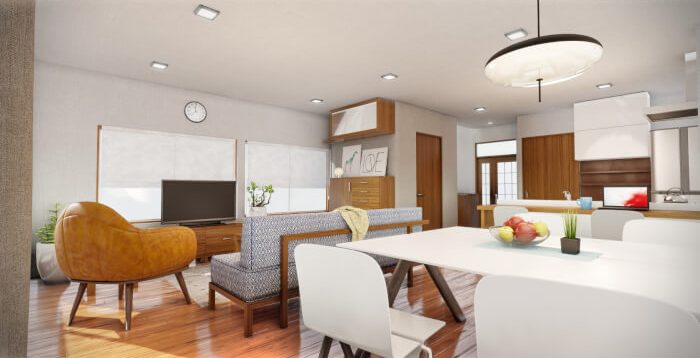 He created an interior render for a residence and from that 3D model rendered with Eevee, he started to make a floor plan.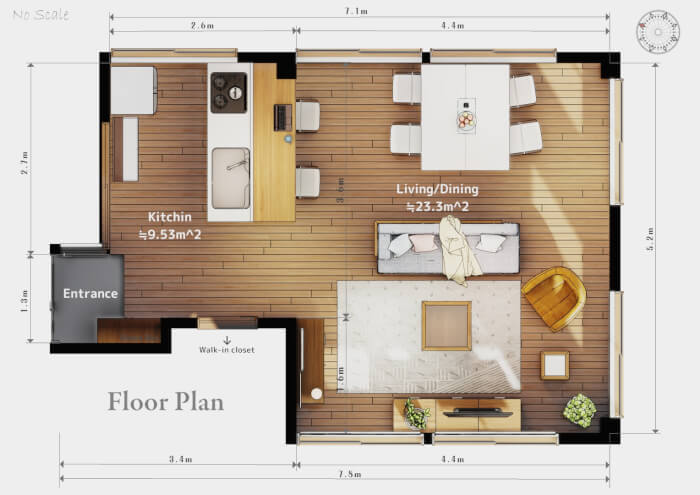 The overall result is really good and might work well in projects that need such type of marketing material for architecture. Remember that when you are trying to sell your idea for a project, you will need all types of visual information to help your potential client to fully understand the project.
Visit the thread where Masato Shoji posted the project to find a detailed explanation of how he managed to create the floor plan. As a bonus, you will even find a video showing part of the process.
Blender 2.8 for technical drawing
By the way, if you are looking to use Blender 2.8 for technical drawing you should take a look at our book Blender 2.8 for technical drawing: Render 2D drawings for architecture, engineering, and design. We describe all the steps necessary to create technical drawings, where you will also find downloadable examples of a floor plan.