Apartment interior renders with Eevee
Whenever you have a project related to architectural visualization that requires rendering of multiple cameras, you will have to choose the angles and rooms you want to show. That is important for projects using Cycles because render times can scale up to a couple of hours depending on the project,
The release of Blender 2.8 brought us a real-time render engine capable of delivering some impressive visuals with blazing fast render times. If you decide to use Eevee for rendering it will be a matter of placing and framing each camera because most of the renders will take only a couple minutes.
In a project that shows the interior of an apartment with a floor plan and also several images from each room, an artist called Warcos demonstrates what you can do with Eevee.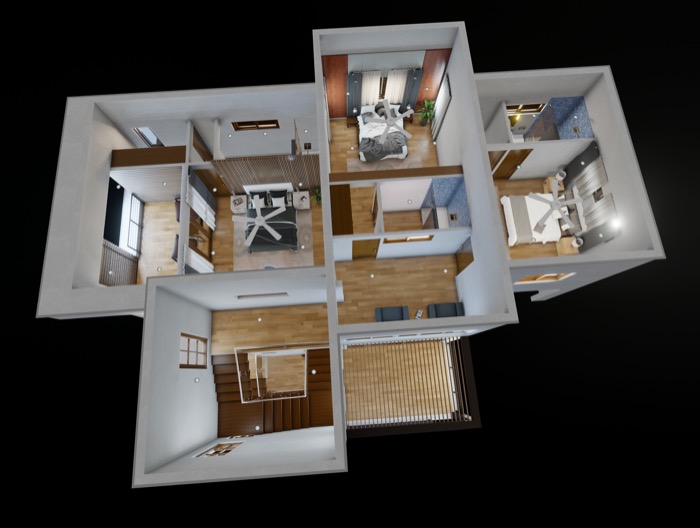 With twenty images from the project, you have a complete overview of the space.
As a bonus, you will also find screenshots with some settings used for Eevee.
Using Blender for architecture
Do you want to use Blender for architecture or render your projects using Cycles or Eevee? We have three books available that could help you!
They cover the use of Blender for producing architectural content and also all information you need to render projects in real-time:
You can get them in both digital and paperback formats. By ordering those books, you will not only improve your skills with Blender for architecture but also support Blender 3D Architect.