PBR material template for Blender 2.8: Glossy and Specular
From all the critical components of any architectural visualization project, you will find that materials play a major role in any attempt to create realistic images. You can even get the lights and models with maximum details, but with poor quality materials and textures, you will never get a good looking image.
If you still struggle to find your way around the material editor or connect Nodes to the Principled BSDF, you should try the free PBR template offered by digital artist Brandon Funk. He created a PBR material template for Blender 2.8, which supports Glossy and Specular surfaces.
Here is the full Node setup.

Instead of having to deal with all those Nodes, you can use the much simpler group available in the template.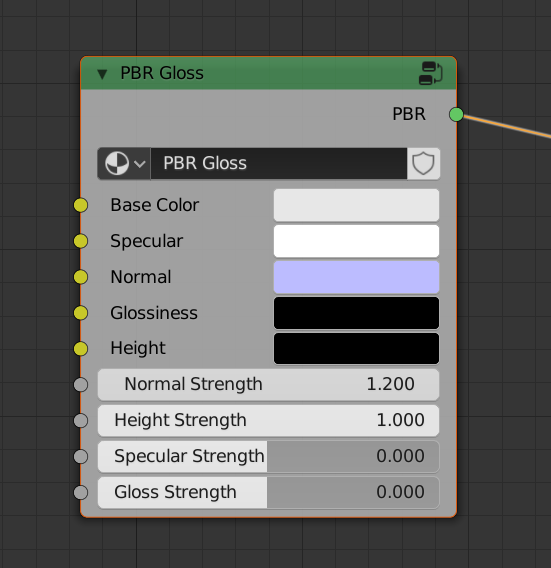 You have to connect each texture file to the corresponding channel and you will get the PBR texture ready.
To download the PBR material template for Blender 2.8, you must visit this Gumroad link. There you will have to use the "fair price" method to get the PBR template for Blender 2.8. If you want to download for free, you must type zero as the price.
The file is a native "blend" that you can open in Blender 2.8. To view and edit the material Nodes, select the main group and press TAB. To "import" the PBR template to another project, you can use either the File → Append or File → Link menus.
Using Blender for architecture
Do you want to use Blender for architecture or render your projects using Cycles or Eevee? We have three books available that could help you!
They cover the use of Blender for producing architectural content and also all information you need to render projects in real-time:
You can get them in both digital and paperback formats. By ordering those books, you will not only improve your skills with Blender for architecture but also support Blender 3D Architect.