Free Guru Divan sofa for Blender
When you start to build your furniture library to use with architectural visualization projects in Blender, it is imperative to get a wide variety of assets. For instance, you should look for several types of sofa models. One day you might need a particular type of furniture for a scene and having it ready in a local library is a great help.
Today you can download a unique type of asset from digital artist Devrim Kurt, which posted on his Behance profile a link to get a Guru Divan Sofa.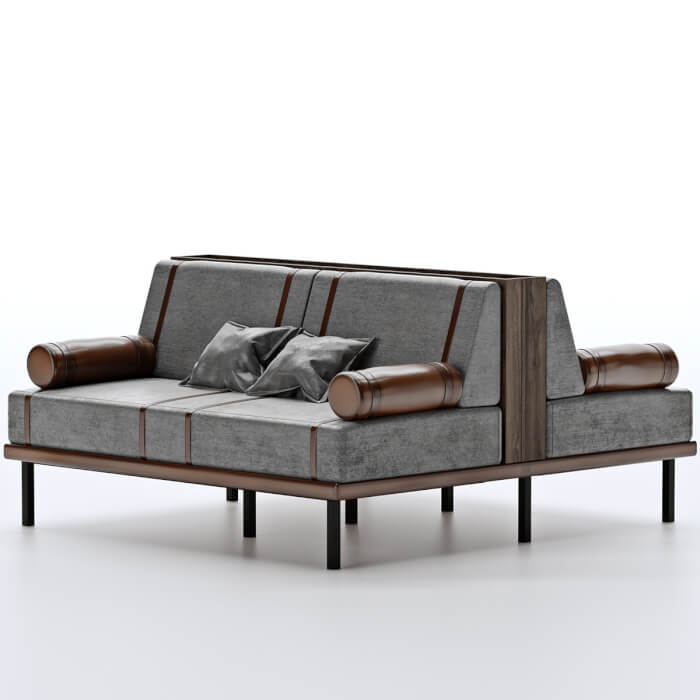 As you can see from the image the sofa has a double-side look, which will look great on some commercial spaces like cafes.
To get the model you will have to access a link that will open a shared folder from the artist Google Drive. The model is originally in MAX format, but the artist was kind enough to also provide an OBJ version.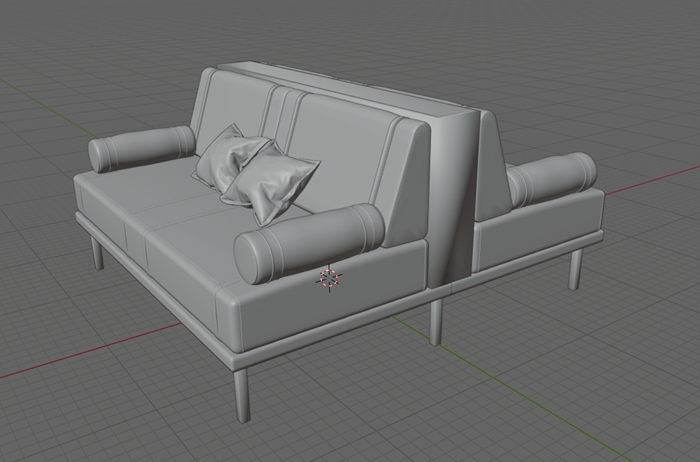 If you use the import options from Blender 2.8 you can save the model as a native "blend" file.
Using Blender for architecture
Do you want to use Blender for architecture or render your projects using Cycles or Eevee? We have three books available that could help you!
They cover the use of Blender for producing architectural content and also all information you need to render projects in real-time:
You can get them in both digital and paperback formats. By ordering those books, you will not only improve your skills with Blender for architecture but also support Blender 3D Architect.